Rev. J. Leighton Read, with his wife
Katharine Rutherford Wauchope

"Sasser your coffee"

I received an email from one of my Read cousins asking me if I had any stories I could relate in connection with the Read family. One is in the following PDF file:

How the Indians cleaned their rugs before the days of Hoover:

My mother told me that when it would snow, the Indian women would lay their rugs out on top the snow, then take a broom and sweep the snow lightly across the top of the rug, thus also sweeping the dirt with it. Then, they would turn the rug over and do the same thing with that side. With her supervising, I tried it once with one of her handmade Indian rugs and it worked.
Another good story that continued to be told long afterward by Jim and I, involved a scorpion that stung our Grandmother Read....but it's not what you think that made it such a good story.
On another occasion, I heard Granddaddy Read state the following poem (below). I told him I liked it very much. So he typed out a copy on a small piece of paper on his old typewriter.
I carried it in my wallet for many years:

"Hearts like doors open with ease,
With tiny, tiny, little keys,
And two of these are
'Thank you,' and 'If you please.'"

Rev. and Mrs. J. Leighton Read wrote "Lights and Shadows on the Colony Field," (which was published), describing their experiences with Native Americans. I obtained a copy from the Oklahoma Historical Society:

Katharine Read (Hughes) on Right; with Indian girl:

Pictures of Indians collected by Katharine Read (Hughes) with their names written on back of each:
While living in Indian Territory/Oklahoma, my Mother told me her father instructed her not to stray far from the Indian Mission, due to the outlaws who traversed the area and established hideouts there. The following videos courtesy of the "Oklahoma Stories" series, is a case in point:
Rev. Hughes took this picture (seen below) in the 1950s, of Jim and Joe at the entrance to one of Jesse James' hideouts in Oklahoma. He backed up the car to the entrance, and you could feel the cold air coming from the mouth of the cave. (Mrs. Hughes' parents and grandparents were missionaries to the Indians in Oklahoma Territory, and the children were told to be careful and not stray far from the Indian school or church where they ministered; that the James Brothers did have a hideout nearby. This has been verified by other original source material).
This is a picture of a robbers' cave in OK, used by both outlaws, Jesse James and Belle Starr, at different times, of course! It is located in Robbers Cave State Park, Latimer County, OK.
I asked my Mother what was in the "panhandle" section of Oklahoma. She said that when she lived in Oklahoma as a child, she was told that that area was considered a "no man's land" and used mostly as hideouts by outlaws. (She said that the name "Panhandle" comes from the similarity of its shape to the handle of a cooking pan.) It is 166 miles long and 34 miles wide. Beaver county encompassed the panhandle area from 1890 until OK statehood. The panhandle was then divided into 3 counties: Beaver, Texas, and Cimarron. Several Western movies and TV programs feature this area commonly called "Cimarron" or "Cimarron Strip." It definitely was used for hideouts by outlaws, including the notorious "Robbers Roost." In the map below, it is called the "Neutral Strip."
Robber's Roost was a rock fortress with stone walls 30 inches thick that was built by a band of outlaws led by 'Captain' William Coe in No Man's Land in the late 1860's. It had one door and instead of windows had 27 tall, narrow portholes. This region near the Black Mesa was left unclaimed in 1850 when Congress established the boundaries for Texas, Kansas and New Mexico. Therefore, Congress declared it "neutral" or "No Man's Land" and soon forgot about it. The result was a region without any kind of government or law where outlaws and thieves began congregating because of the security the area offered them.
Coe had around 50 followers that were known for stealing livestock from the Army and settlers in the area. Because of the nature of the structure known as Robber's Roost, the Army brought in a cannon to fire on the fortress to rid the area of the outlaws.
The painting, below, is of Robbers' Roost, by Wayne Cooper of Depew, OK, and hangs in the OK Statehouse.

Things were so bad in the Panhandle of Indian Territory, even Hollywood made a B&W movie about it. The "Panhandle" in this film refers to the Oklahoma Panhandle:
There were multiple gangs of outlaws roaming through Indian Territory as indicated by these signs (some now advertising "tourist traps"):
Up in the Arbuckle Mountains, just a few miles north of the Red River, across the Texas border, in Oklahoma, is the site of the Turner Falls, named after Mazeppa Thomas Turner, a farmer who discovered the falls in 1878. Now a park operated by the city of Davis, OK, it covers 1,500 acres, but at one time was home to outlaws in that region.
The following article from the Wichita Beacon (Kansas) for August 25, 1898, tells us what it was like in Indian Territory (I.T.):
A few more stories our Mother told us...........................

Jim and I also heard stories from Mother, about the frugal times she lived in, about the people who suffered in the "Dustbowl"area, and the lack of money for the basic necessities. Oklahoma suffered from a depression in the 1880s, long before the Great Depression of 1929.

She told me one striking story that has always stayed with me: that on one occasion, money was so tight, her mother, Katharine R. Read, had to pawn her wedding ring in order to get money to have the children's teeth fixed. During the Great Depression, she told how she and her grandmother (Lillah Porter Read, who lived with Rev. J. Leighton Read until 1940) had to learn to drink coffee, without sugar or cream; and how to bake without using much sugar. She was a good cook, and said that she had learned it mostly from working in the kitchen with her mother, while growing up. She said that her husband's mother complimented her on her cooking, and she felt that was high praise from her mother-in-law! She would then tell how all she had learned in cooking had come from her own mother, Mrs. Read.

And from what I can remember of those August summer vacations in Norman, OK, I remember the wonderfully prepared meals by my Grandmother Read, with my Mother assisting. I learned to love tomatoes during those visits. It was at her breakfast table that I first discovered what a poached egg was and how it was made. And then after supper, Granddaddy Read would show Jim and I how to work his hand-cranked ice cream maker, out on the back porch. I remember the excitement it created when my cousin David Saunders would discover what we were doing and came out to watch and wait!

Jim and I once asked Mother about playing cards; were they OK to use? She said "No." And then told us that her Mother, Grandmother Read, once discovered someone had brought some into their house, and she wouldn't touch them with her hands. She used tongs from the kitchen and tossed them into the fire!

Mother also told us two other sayings her mother had: "If it's doubtful, it's dirty" (in reference to clean clothes); and "Study to be quiet."

While out one summer visiting our grandparents in Norman, our family took a side trip to the Dog Iron Ranch, Oologah, OK, birthplace of Will Rogers, to see his house. (Mother said that it was spelled "Oolagah" before Oklahoma became a state; and amazed Jim and I because she could pronounce all the Indian place names with no trouble.) So I asked mother if she had ever seen Will Rogers. She said that she had seen him perform in an outdoor rodeo arena. The picture, on the left, is how she would have remembered him. (Photo courtesy of the Will Rogers Memorial Museum, Claremore, OK.)

Mother said that Grandmother Read, before she was married, attended a summer session at Union Seminary in New York City, which is the oldest independent seminary in the United States, founded in 1836, by members of the Presbyterian Church in the USA:
Mother said that she was told by her mother, that during that summer in New York City attending Union Seminary, she attended a "student matinee" performance of Verdi's "Aida," because she couldn't afford to go to one at night, at the old Metropolitan Opera House, located at 1411 Broadway, occupying the whole block between West 39th St and West 40th St on the west side of the street in the Garment District of Midtown Manhattan; and believe me those blocks in NYC are not your typical city blocks; they are long! (Yes, I didn't know how to pronounce the name, and Mother had to teach us how it was pronounced:
Aida (Italian: [aˈiːda]).

Here are scenes from the Old Met Opera House, including the stage with it's gold damask curtain (the opera house is now located in Lincoln Center), as it would have looked when Grandmother attended a performance:
The stage is set for "Aida" Act 2, Scene 1, as Grandmother Read would have seen it:
Our Mother also told us that one summer, Grandmother Read, before she was married, took a trip to Pikes Peak, Colorado, and climbed up to the top where she signed a book, indicating she had been there. (Pikes Peak is named for Zebulon Montgomery Pike, an early explorer of the Southwest). Some modern pictures:
From the "The Free Lance," (Fredericksburg, VA.) June 10, 1905:
Miss Katharine Rutherford Wauchope, future wife of Dr. J. Leighton Read, graduates from Fredericksburg College, with a degree in Music:
Upon her graduation from Fredericksburg College, Katherine Rutherford Wauchope taught school at the Presbyterian College, Durant, Oklahoma.
(More pictures of the college):

Here is Miss Wauchope in the faculty listings, taken from a doctoral dissertation by Anne Semple.


In 1910-1911: she taught Latin and French:

In 1911-1912: she taught Latin and French:
In 1912-1913, she taught Latin and German:
J.J. Read (Rev. John Jeremiah Read) is listed below, as a "pioneer missionary," and as one of the founding trustees of Calvin Institute (which later became Oklahoma Presbyterian College):
THE BUILDING OPENED IN 1910 AS THE OKLAHOMA PRESBYTERIAN COLLEGE FOR GIRLS AND OPERATED UNTIL 1966. THE COLLEGE HAD ITS ROOTS IN THE PRESBYTERIAN HOME MISSION, WHICH ESTABLISHED THE CALVIN INSTITUTE IN DURANT IN 1894. THE BUILDING REFLECTS THE CLASSICAL REVIVAL STYLE. LISTED IN NATIONAL REGISTER 12/12/76.
Calvin Institute, near Durant. begun by Rev. C.U. Ralston and named after his son, Calvin, who drowned. On the Board were Rev. R.K. Moseley, head of the school; Rev. J.J. Read, W.J.B. Loyd, Dr. Robert A. Lively. It was later supervised by Mrs. Mary Semple HOTCHKIN and her son Ebenezer in 1896. She secured tribal funds in 1900 for Indian boys and girls could attend. Later the city of Durant and Dr. Thornton R. SAMPSON led a fund drive and the name was changed to Durant College. Became a girls' school in1907 and after it was relocated to a new site opened in 1910, as Oklahoma Presbyterian College for Girls, where Katherine Rutherford Wauchope would teach.
Rev. J.J. Read served on it's board of trustees.

Durant is situated at the intersection of U.S. Highways 69/75 and 70, fifty-two miles east of Ardmore and seventy-six miles southwest of McAlester. Occupation of the townsite began in November 1872, when a wheelless boxcar was placed on the east side of the Missouri, Kansas and Texas Railway tracks. In 1873, Dixon Durant erected the town's first building, a wooden store, on the east side of the boxcar. Named "Durant Station" for his family, it was shortened to Durant in 1882. Since the first settlers came to the area, agriculture has remained the town's economic base. The primary commercial crops were peanuts, cotton, wheat, and cattle. By 1902, there were eight churches, sixteen groceries, sixteen physicians, five hotels, fifteen attorneys, an ice plant, and numerous other businesses. Growth continued rapidly, due to a rapid influx of mixed-blood Choctaws and whites. Very few full-bloods lived in Bryan County at the time. In 1894 the Presbyterian Church opened the Calvin Institute, which evolved into Durant Presbyterian College and closed in 1966, as the Oklahoma Presbyterian College. On March 6, 1909, the Oklahoma Legislature approved the establishment of Southeastern State Normal School at Durant. In 1921, the institution became Southeastern State Teachers College and in 1974, Southeastern Oklahoma State University. In 1999 the state legislature proclaimed Durant "the Magnolia Capital of Oklahoma," and the town annually hosts a Magnolia Festival the weekend following Memorial Day. Oklahoma Gov. Robert L. Williams resided in Durant. In 1975, Chief David Gardner located the headquarters of the Choctaw Nation in the former Oklahoma Presbyterian College buildings. At the beginning of the twenty-first century Durant continued to grow with wholesale, retail, and light manufacturing businesses supported by one of the top-ranked public school systems in the state. The 1890 census did not include Durant in its list of important towns. In 1900 the population was 2,969, and 5,330 in 1910, rising to 12,823 in 1990 and to 13,549 in 2000.
Source: The History of Bryan County, Oklahoma (Durant, Okla.: Bryan County Heritage Association, 1983).
Other Sources Used: Bryan County Democrat (Durant, Oklahoma) , 18 December 1924. Daily Oklahoman (Oklahoma City), 9 November 1992 and 31 January 1999. Ellis Freeny, Peter Freeny and His Descendants in America (Oklahoma City: Ellis Freeny, 1995). The History of Bryan County, Oklahoma (Durant, Okla.: Bryan County Heritage Association, Inc., 1983). Amy Sanders, "Fifth-Generation Rancher Sets New Goals For Oklahoma's Oldest Family Ranch," Cattleman 83 (August 1996).
More information discovered about Calvin Institute:
Oklahoma Presbyterian College
Durant, Oklahoma
1894-1966
The OPC building is on the National Register and the application contains a history of the school as well as a description of the building. Ancestry.com has the 1914 Ithanna, the school yearbook. Dust Bowl Girls by Lydia Reeder is a history of the powerful OPC basketball teams of the 1930's. Ruth Ann Semple's thesis, Origin and Development of Oklahoma Presbyterian College is online.
History
OPC is an outgrowth of Presbyterian mission work among the Choctaw Indian nation. The first school, called Calvin Institute, opened in 1894. Its success led to its being closed and reopened as a larger school called Durant Presbyterian College in 1901.
Durant Presbyterian College offered standard college courses. But with a peak enrollment of 315, it needed more space, and the newly created Southeastern Normal College needed a home. So DPC sold its campus to the state and used the money to build a larger building and reorganize the school.
This reorganization brought Oklahoma Presbyterian College for Girls, which opened in the fall of 1910. Semple notes that the school offered three degrees—Bachelor of Arts, Bachelor of Literature, and Bachelor of Science. There was also a preparatory division. Dust Bowl Girls says that the college girls—mostly whites—were required to sit at lunch with younger students—many of whom were Indians—to help with table manners.
The 1914 Ithanna shows a student body of around 100—more than half in the college. (One student, a Jewish girl, was murdered in November of 1913.) The curriculum was heavily weighted toward the liberal arts. The fourteen-member faculty included four piano teachers—including Edward Baxter Perry from Leipzig, who had studied under Franz Liszt. One faculty member taught voice, one taught art, and four taught languages and expression. Bible classes were required. Thirty-nine students were listed as members of the Utopian Literary Society and 61 were members of the competing Phi Delta Sigma Society. Most Students were members of the YWCA or the Miriam Society –for younger girls.
The calendar shows a school year filled with parties, teas, luncheons, dramatic performances, recitals, and class competitions in athletics and academics. Students apparently had some social interactions with those from Southeastern Normal School.
By 1935 the financially strapped OPC entered into a relationship with Southeastern Normal. According to Semple, all instruction except for music and Bible was "surrendered" to Southeastern Normal. In 1955 OPC again became co-educational. But by 1966, financial problems caused the campus to close.
Bricks and Mortar
The new OPC building was located at 601 North 16th Street. Measuring 160 feet by 50 feet, it was built of red brick with white stone trim at a cost of $100,000. The basement and main floor contained classrooms. The upper floor served as a dormitory. Until 1941, a partial fourth floor—called the "Buzzard's Roost"—contained a half-gymnasium. After a fire damaged the building, the fourth floor was removed. In 1918 a second building was added immediately south of the main building.
In 1975 the campus became the home for the Red River Valley Historical Society. It was placed on the National Register in 1976.
NEXT PHOTO: The main building prior to the 1941 fire. Note the Buzzard's Roost. Image from Burke Library Archives of Columbia University.
Sports
Team name: Cardinals
Colors: Garnet and Grey
College Football Data Warehouse shows a football game in 1904—a 34-0 loss to Austin College.
Ithanna says that the girls basketball teams were forbidden to compete against other schools.
OPC's real sports history began in 1929 when Sam Babb was hired as basketball coach. The OPC teams—made up of Oklahoma farm girls—began a run of 88 consecutive wins from December 1931 to December 1934. Most games were against post-college age AAU teams. Despite having only the "Buzzard's Roost" of their own and the use of the SNS gymnasium 4-6 a.m., the OPC Cardinals won the AAU national championship in 1932 and 1933, defeating the Dallas Golden Cyclones both years. In 1933 the Cardinals went on to defeat the Edmondton (BC) Grads in Edmondton for the championship of North America, playing two games using men's rules.

Semple notes that under "independent sponsorship" the team toured Europe in 1934. The Tulsa World says that the Presbyterian board withdrew support for the team and that they all enrolled at Oklahoma City University.
NEXT PHOTO:
Six members of the 1932 national champions. All-america guard Doll Harris is to the left. Image from Truby Studio of Durant.
Oklahoma Presbyterian College update:
The following Minutes of the General Assembly of the Presbyterian Church, 1890, will give you insight into the work of Rev. J.J.Read and his colleagues:

Miss Katherine Wauchope is listed as Superintendent of Christian Endeavor Society:
Wauchope Family
Church Membership Records:
Katharine Rutherford Wauchope Read
Baptism Record:

Katharine Read was baptized
by Rev. Frank Hall Wright, D.D. who was born in Boggy Depot.
The following information is provided which gives insight into the mission work which the Wright and Read families were involved in:

A Pipe Organ was purchased by the Oklahoma Presbyterian College, Durant, Oklahoma, and dedicated to the memory of Rev. Frank Hall Wright:
A recently discovered picture taken by Rev. Hughes of Rev. J. Leighton Read with his eldest daughter (Mrs. Frank Hughes, Jr.) He had just arrived at the airport for a visit to our home in South Norfolk, Virginia, after his wife had already passed.

Grandmother Read would go out in her Norman, Oklahoma neighborhood and invite the children into her home and teach Bible stories with flannel graphs, and sing songs while she played the piano.
"He Owns the Cattle on a Thousand Hills"

(Words and Music by John W. Peterson)
He owns the cattle on a thousand hills,
The wealth in every mine;
He owns the rivers and the rocks and rills,
The sun and stars that shine.
Wonderful riches, more than tongue can tell -
He is my Father so they're mine as well;
He owns the cattle on a thousand hills -
I know that He will care for me.
During one summer, Rev. and Mrs. J. Leighton Read visited us in South Norfolk, Virginia. Here is a picture Dad took of us down at Nags Head, N.C. on the beach. From L to R: Joe, Mrs. Read, Rev. Read (in white shirt and tie) and Jim, sitting behind him playing in the sand.
Rev. Read took this picture of us at Colonial Williamsburg. From L to R: Joe (being held by Dad), Rev. and Mrs. Hughes, Jim standing in front of Mrs. Read.
Pictures from a family reunion at Rev. and Mrs. Read's home, Norman, OK:
Read family members visit

Rev. and Mrs. Read

Identified: L to R: Joe, Jim.
Nancy Dillon celebrates her first birthday, as Rev. Read looks on at the right.

Picture of my Aunt Teeny while visiting her sister Katharine Read, one summer, in Sulpher Springs, OK:
Betty, Mary, Cheryl, and Teeny:
My Aunt Teeny and Uncle Dan

Wedding Photos
(Notations of who is in each picture
by Katharine Read)

In their memory, I have included

Diane Bish playing Mendelssohn's "Wedding March" from his "Midsummer Night's Dream," Op. 61.

Rice being thrown on the couple, as they leave

Rev. and Mrs. Read's house in Norman, OK:
READ Children School Enrollment Card,
January 30, 1930. (Note the name misspelled: "Cathirene ann Read"
which should be: "Katharine Anne Read."

Rev. J. Leighton Read receives
Doctor of Divinity Degree.
Vice-President of the U.S. is the guest speaker:

Full newspaper story in two (2) parts:
Rev. J. Leighton Read was involved in the Child Evangelism Fellowship. An article from The Oklahoman, June 6, 1941:
Recent Research (2015) on the Read
"family tree"

Early immigrant: James Read, Soldier and Blacksmith, 1607, Jamestown Colony.

One of the first immigrants: Peter, from Kent, England, in Charles City, VA, 1634.

Son: Henry, born, 1698, Virginia.

Son: Harmon, born 1698, Prince George, Virginia.

Son: Moses, born 1744, Isle of Wight, Virginia.

Son: William, born 1771, North Carolina

Son: John, born 1794, North Carolina

Son: John, born 1794, Mississippi.

Son: William Frances, born 1817, Tennessee.

Son: John Jeremiah, born 1842, Mississippi.

My mother once told me that her father indicated a family connection between the Read family and George Read of Delaware, who was a signer of the Declaration of Independence. We are currently researching that connection.
Rev. John Jeremiah Read
(Photo dated: May 1872)
(Courtesy of Presbyterian Heritage Center, Montreat, NC)

Before attending seminary, J.J.Read attended Oakland College in Mississippi:

The Literary Society Building, built in 1850:
Oakland College Curriculum
contributed by Charles Dawkins from the original document in the MS Department of Archives & History, Jackson, MS:
After attending Oakland College,
John J. Read attended
Columbia Presbyterian Seminary.

The seminary that he attended was located in Columbia, South Carolina, not Decatur, Georgia, as some information states. According to the Presbyterian Historical Center, Montreat, N.C., the seminary was actually started in 1828 in Lexington, Georgia, then it was moved to Columbia, South Carolina in 1830, which is the campus he would have attended. It was not moved to Decatur, Georgia until 1927.
In 1830, Columbia, South Carolina, became the first permanent location of the seminary. The school became popularly known as Columbia Theological Seminary, and the name was formally accepted in 1925. The building was designed by architect Robert Mills as the Robert Mills/Ainsley Hall House. As seen abandoned, circa 1920's:
It was in 1823, that Columbia merchant Ainsley Hall and his wife Sarah hired Robert Mills to plan this stylish Classical Revival townhouse, one of few private residences he ever designed. Ainsley Hall died before the house was finished, and Sarah sold the mansion to the Presbyterian Synod of South Carolina and Georgia, which established a seminary there in 1831 and opened the educational chapter of the property's history.
This small building was removed from Columbia, SC to Rock Hill, SC in 1936, as the most important landmark of Winthrop College' history on the campus. The college began in this converted carriage house in 1886, when Winthrop Founder and First President, David Bancroft Johnson, then superintendent of Columbia's public schools, received permission from the Columbia Theological Seminary to use the building for a teacher training classroom.
It had been designed by Robert Mills and built as a stable/carriage house in 1823 on the grounds of Ainsley Hall mansion in downtown Columbia. The one story, rectangular one-room masonry building had a high, arched central doorway for horses and carriages. It has load bearing brick walls and pilasters, semicircular arched doorways and end windows, slate shingled gable roof with an end parapet and boxed cornices, and plain vertical board doors. This arcaded masonry design was a Mills trademark and reflects the design of the Ainsley Hall mansion.
In 1830, the mansion was acquired by the Presbyterian Synod of South Carolina and Georgia for a seminary campus, and the carriage house was converted into a chapel for the Columbia Theological Seminary. The main arched doorway was removed and replaced with a smaller rectangular window. Additional sash windows were probably added then to light the chapel, but this is not documented. These windows probably were not in place during the building's time as a stable. The stalls were removed and replaced with pews and a pulpit on a raised wood floor for the chancel.
The ca. 1830 chapel remains basically unaltered. In 1886, David Bancroft Johnson requested the use of the Little Chapel as a classroom for the inaugural academic year of Winthrop Training School. The Seminary was closed because of an internal religious dispute. Permission was granted by the Presbyterian Church and the Little Chapel became the birthplace of Winthrop as an institution. The Little Chapel only served Winthrop as a classroom during its inaugural year. In the fall of 1887, the Winthrop Training School moved to a much larger building on Marion Street in Columbia, SC which contained four large rooms and the chapel returned to its prior use as a religious center for the Columbia Theological Seminary.
In 1927, the seminary moved to Decatur, GA. and the Little Chapel was left vacated. With pleas from the Winthrop Alumnae Association, Winthrop began a campaign to have the structure moved to Rock Hill. Their efforts were rewarded when the Seminary Board of Directors presented the Chapel to Winthrop on May 7, 1936. Plans were then set into motion to transport the building, brick by brick, to the Winthrop campus in Rock Hill, SC.
On the morning of September 29, 1936, with aid from a Federal Works Progress Administration grant, a long procession of cars and trucks set out from Columbia with 36,000 numbered bricks, massive hand-hewn timbers, and other building materials. Chaperoning these materials along its route to Rock Hill were such Winthrop dignitaries as Winthrop president, Dr. Shelton Phelps; former Winthrop president, James Pinckney Kinard and his wife, Lee Wicker Kinard; Mrs. D. B. Johnson, widow of Winthrop's first president; and 55 representatives of Winthrop's numerous alumnae chapters.
The reassembling of the chapel on campus under architectural supervision took several months and was completed in the early spring of 1937. A formal dedication of the Little Chapel was held on May 29, 1936 with numerous prominent South Carolinians present, including Archibald Rutledge, S. C. Poet Laureate and 4 of 5 living members of Winthrop's first graduating class of 1887. President Johnson's remains, buried on the front campus in 1928, were re-interred under the chapel in 1936. His wife, Mai Rutledge Smith Johnson, who died in 1978, is also buried at his side.
The chapel sits amid a grove of large oak trees on the plateau above the athletic field, northwest of the amphitheater. This pastoral area is all that remains of Oakland Park, which originally covered most of the campus. Laid out in 1890 by W. B. Wilson, the park attracted patrons from "downtown" Rock Hill who came out on Wilson's privately built street car track. The park's main features were a large pond where the depressed athletic field is now, a casino, bandstands, and landscaped walks.
The area immediately surrounding the chapel was landscaped in 1936 with sidewalks and shrubs. The building and grounds continued to be maintained through the years, however, by the early 1980s the larger surroundings of the chapel and the amphitheater, built around 1916, had fallen into disrepair and suffered from inadequate drainage. Also, the building was kept locked and was only used during special ceremonies.
In the early 1980s, a significant revitalization effort was implemented and the Little Chapel received much needed repairs. Following the completion of these repairs the Little Chapel was rededicated and reopened at a ceremony on October 13, 1983. These efforts were largely spurred on by Winthrop's centennial celebration in 1986.
In 2005, effort was made to return the Little Chapel to a more prominent and appealing place within the campus community. The David Bancroft Johnson Bust which had been commissioned by the Winthrop Alumni Association to celebrate Winthrop's centennial was removed from the front campus and relocated to the Little Chapel. Also, a sculpture garden was added to the lawn in front of the Little Chapel with Architectonic Benches and a meditative garden to further its appeal to visitors.
The chapel retains its 1830 integrity, even though moved from the original site. In 1970, as part of the Ainsley Hall House restoration, the carriage house was reconstructed on its original site by the Historic Columbia Foundation. This reconstruction is currently listed in the National Register of Historic Places. The original chapel is at least of equal significance.
President Woodrow Wilson, whose father was a professor at the seminary in the 1860s-80s, regularly attended services and lectures in the chapel. In 1873, he took vows to become a member of the Presbyterian Church there. Much of Wilson's intellectual stimulation came from listening to sermons and philosophical lectures given in the chapel. Wilson had been a student at the seminary until 1886, when scientific and philosophical differences with established religion caused him to seek a career in secular academic life.
For many reasons this small building seems clearly eligible for National Register listing. It is a Robert Mills building of distinctive style and elegance; it was the site of President Wilson's early education; and it was the original Winthrop Building. The careful 1936 move to Rock Hill was a pioneer accomplishment in historic preservation. An official State Historical Marker is already in place.
The Chapel as it appears today:
After graduating from
Columbia Presbyterian Seminary,
Columbia, South Carolina,
John J. Read was licensed to preach and supplied at the
Presbyterian Church, Port Gibson, MS.
The church was first called Bayou Pierre Presbyterian Church; then later First Presbyterian.
Pictures of the church (below) are how it looks today, little changed).
This church has one of the most unusual histories. "The Church with the Golden Hand," by Jim Woodrick, is very informative:
The present brick building housing the First Presbyterian Church of Port Gibson was completed in 1860. The Romanesque Revival church was created by James Jones, apparently a local architect, and bears a distinctive 165-foot high steeple crowned by an upwardly pointing gilded hand. First carved of wood by Daniel Foley in 1859, the original hand was replaced by one of sheet metal about 1901.
The perfect acoustics that the cove ceiling gives, (seen in the picture below) allows the preacher's normal speaking voice, to be heard easily far in the back pew.

One man who recently visited the church developed this synopsis: "By 1859, they had outgrown their small brick building and hired a man from the North to build their new larger sanctuary. The contractor ran off after only completing the walls up to the roofline, which is so typical of Yankees, isn't it? According to the church's website, the congregation pulled together and completed the building by late 1860 with contributions from church elder H.N. Spencer.
"As it stands today, the church shows a high degree of craftsmanship in its design and workmanship on both the exterior and the interior. A fine Romanesque Revival style church, it relies on strong basic forms, including most prominently its rounded windows and door openings.
"On the interior, the simplicity of the Presbyterian creed comes through in the minimal decoration punctuated by the cove of the ceiling and again by the round arched forms. This simplicity allows the plasterwork archway behind the pulpit to really draw attention to the pastor and the preaching of the Word. A nice plaster cornice also surrounds the sanctuary, subtly showing off the cove in the ceiling."
Visitors will notice that the front windows are of a different stained glass than the side windows. The fronts are the original colored glass, while those in the sanctuary have been replaced with more ornate memorial windows over time.
Presbyterian records indicate that John Jeremiah Read was ordained on December 10, 1871, by the Brazos Presbytery.

Rev. John Jeremiah Read served as pastor of
First Presbyterian Church, Houston, Texas,
1871-1876.

John Jeremiah Read married

Lillah Porter on April 25, 1874.

The service was conducted by

Dr. H.W. Dodge, pastor of First Baptist Church, Austin, Texas, 1871-1877.


From the "History of First Baptist Church" of Austin, Texas, 1923, Mr. John F. Smith, wrote this of him at the time of the churches' 50th anniversary celebration: "Brother Dodge has been justly called the old man eloquent. He is liberally endowed with rich mental, moral, and social qualities, highly cultured and deeply learned. He is an Israelite indeed in whom is no guile."
READ - PORTER Marriage License and Certificate on PDF:

From the
Caddo Free Press (Caddo, Oklahoma),
November 1, 1878, p. 16:

Spencer Academy was built in 1824 for Choctaw boys and led by Reverend Alexander Reid (Presbyterian). After the Civil War, the school re-opened, and Reid opened nearby Oak Hill Industrial Academy to educate Choctaw freedmen. The famous and well-known gospel, "Swing Lo, Sweet Chariot," was first sung and heard at the Spencer Academy by freed people "Uncle Wallace and Aunt Minerva." (Source: Oklahoma Historical Society).
The picture above, appears in the pdf file: "Read Family Story, Part 1." It is a picture of Indian Boys playing Stickball. Here is a video that explains the game:
Old hotel at Doaksville, Indian Territory:
An archaeological site today, Doaksville was once the largest town in the Choctaw Nation. The settlement got its start in the early 1820s when a man named Josiah S. Doaks and his brother established a trading post. Anticipating the arrival of the Choctaw Indians to the area after the signing of the Treaty of Doak's Stand in October, 1820, the brothers moved westward on goods laden boats up the Mississippi and Red Rivers. Not long after they established their store, other settlers moved into the area for mutual protection.
Raids from Plains Indians, especially those from Texas, caused nearby Fort Towson to be established in 1824. Afterwards, Doaksville began to grow and gave every indication of becoming a permanent town. Commerce grew with the establishment of several roads built to supply Fort Towson.
Sitting at the center of these crossroads, Doaksville prospered from the Central National Road of Texas that ran from Dallas to the Red River, before connecting with the Fort Towson Road which went on to Fort Gibson and beyond to Fort Smith, Arkansas. In addition, steamboats on the Red River connected with New Orleans at a public landing just a few miles south of Doaksville, carrying supplies to Fort Towson and agriculture products out of the region.
In 1837, the Choctaw and the Chickasaw signed the Treaty of Doaksville, which allowed the Chickasaw lease the western most portion of the Choctaw Nation for settlement.
By 1840, Doaksville had five large merchandise stores, two owned by Choctaw Indians and the others by licensed white traders. There was also a harness and saddle shop, wagon yard, blacksmith shop, gristmill, hotel, council house, and a church. A newspaper called the "Choctaw Intelligencer" was printed in both English and Choctaw.
A missionary named Alvin Goode, described the settlement at the time:
"The trading establishment of Josiah Doak and Vinson Brown Timms, an Irishman, had the contract to supply the Indians their rations, figured at 13 cents a ration. A motley crowd always assembled at Doaksville on annuity days to receive them. Some thousands of Indians were scattered over a tract of nearly a square mile around the pay house. There were cabins, tents, booths, stores, shanties, wagons, carts, campfires; white, red, black and mixed in every imaginable shade and proportion and dressed in every conceivable variety of style, from tasty American clothes to the wild costumes of the Indians; buying, selling, swapping, betting, shooting, strutting, talking, laughing, fiddling, eating, drinking, smoking, sleeping, seeing and being seen, all bundled together."
In 1847 a post office was established in Doaksville and by 1850, the town boasted more than thirty buildings, including stores, a jail, a school, a hotel, and two newspapers. The same year, it was designated as the capitol of the Choctaw Nation. For the next several years, the settlement continued to thrive until Fort Towson was abandoned in 1854. Without the business from the soldiers at the fort, Doaksville began to decline. However, it would continue to be the tribal capital for the next nine years.
(by Kathy Weiser from "Legends of America")

The following article (with some typographical errors/article will appear "as is") appeared in the aforementioned "A Standard History of Oklahoma," concerning Rev. J.J. Read:

REV. J. J. READ. Authorities on the subject of the
advancement of the American Indian are agreed that no
agency has been more powerful than the Protestant missionary
in bringing the red man from a state of savagery
to a moderately high standard of civilization. Certainly
there are no more interesting chapters in the history of
the Indian than those that relate to the hardships, priva
tions, industry and philanthropy of the pioneer mission
ary. But for his influence and painstaking labor there
would never have been developed so great a fund of
pretty romance, so rich an intermingling of the blood of
reds and whites, out of which has been developed as high
professional talent as the transfusion of the bloods of
any other races show, and the work of the missionary
also helped to bring about the highly organized form of
government which was maintained in some of the tribes.
In any record and appreciation of the missionaries who
long labored in old Indian Territory, a high place must
be given to the late Rev. J. J. Read.
The story of his life as a missionary begins while he
was pastor of a large and fashionable Presbyterian
Church in Houston, Texas, and with his marriage to Miss
Lillah Porter, a leader in church, social and club life in
the City of Austin. The second chapter finds them, fort
years ago, in the wild solitudes of the Choctaw Nation,
setting about the task of learning the Indian tongue in
order that the cause of Christ might be advanced among
the heathens—for Indian Territory forty years ago was
regarded as a foreign missionary field just the same as
if an ocean separated it from the rest of America. Chap
ter three covers a period of twenty-two years and em
braces more than a mere volume of experiences that are
as vital to Oklahoma history as all the Indian treaties
and all the Indian laws. The devoted labors of Mr. Read
ended with his death in 1898.
Born at Vicksburg, Mississippi, in 1843, he was the
son of William and Mary Louise Read. He was educated
in a plantation school in Mississippi, where he had one of
those picturesque classical instructors who were often the
peer of any members found in college faculties. Later
he attended Oakland College at Oakland, Mississippi, and
finished his preparation for the ministry in a theological
seminary of the Presbyterian Church at Columbia, South
Carolina. Mr. Read served four years as a soldier in the
Confederate army, entering the ministry soon after the
war and being assigned to a church in Texas. Until he
took up missionary work he filled some of the best pastorates
in Texas. In 1876 he was elected superintendent
of Spencer Academy of the Choctaw Nation, located ten
miles from the present village of Doaksville. This was
one of three important schools maintained in the Choctaw
Nation at that time, the others being known as
Wheeler Academy and Pine Ridge Academy.
After five years Rev. Mr. Read resigned from the
presidency of the academy and was transferred by his
church to the Chickasaw Nation. He and his young wife
settled four miles from the present site of Wapanucka,
on a tract of land still owned and occupied by Mrs. Read.
Boggy Depot, twelve miles distant, was their nearest
post Office, but Mr. Read shortly started a movement to
have the post office established nearer his home. It was
necessary that the distance to Boggy Depot be measured
in order that the Post Office Department could be assured
of the distance filling the requirement of the rules of the
department. Mrs. Read accordingly tied a red cloth to a
buggy wheel and counted the revolutions of the wheel all
the way to Boggy Depot, by which simple means the distance

was officially established. Mrs. Read was given
the honor of selecting the name for the office, and she
took from Cooper's "The Last of the Mohicans" the
euphonious word "Wahpanncka" (sic), which was the name of a
chieftain clan of the Delaware Indians. The field of
labor in this region embraced four or five charges, scattered
from a point north of Stonewall to Red River and
west to the Santa Fe Railroad. At each place Mr. Read
organized a church and in due time assisted in the construction
of a church edifice at most of them. Indians
who had been converted sawed and hauled lumber and
worked under his direction as carpenters. In the beginning
he held services under trees and bush arbors and in
crude schoolhouses. Like the pioneer country doctor of
Indian Territory, no ugly demonstration of the elements
or other agency which were within the power of man to
endure deterred him from his work, and thousands of
Indians revere his name today. Among those who were
his students in Spencer Academy are Dr. E. N. Wright,
one of the leading men today of the Choctaw Nation;
Peter Hudson, a Choctaw leader who frequently has been
suggested for governor of the nation ; Rev. Silas Bacon,
for a number of years principal of the Goodland Indian
School ; and Rev. William McKinney, who later graduated
from Harvard and became a prominent politician among
the Choctaw.
Throughout all his years in Oklahoma Mr. Read was a
member of all organizations that assisted in uplifting the
red men and the pioneer white men, and individually did
such a work that its record should always be a permanent
memorial to his name. He was affiliated with the Masonic
Lodge. To Mr. and Mrs. Read were born six children :
E. D. Read, a civil engineer in Oklahoma; Rev. J. L.
Read, now pastor of the Central Presbyterian Church at
Little Rock, Arkansas; Mrs. T. N. Binnion, wife of a
traveling salesman of Pauls Valley; D. L. Read of Arizona;
Mrs. R. T. Ball of Wapanucka; and T. P. Read,
who lives with his mother and conducts the old farm at
Wapanucka.
The Board of Foreign Missions of the Presbyterian Church built the Wapanucka Female Manual Labour School in 1851-2. The school, which opened in 1852, was named for a nearby creek. Local residents often called it Allen's Academy, for James S. Allen, who supervised it. Later many dubbed it Rock Academy for its impressive stone building. The school closed in 1860 after the Presbyterian Board withdrew its financial support. The Confederate forces used the building during the Civil War as a hospital and a prison. After the war the academy reopened, serving male and female students. In 1890 it became a boys' school. In 1911 it was permanently closed and the property sold. The Wapanucka Academy site was listed in the National Register of Historic Places (NR 72001065) in 1972.
Public School, Wapanucka, 1900s:
Lime Kilns in Wapanucka (1909):
O'Neals store and pharmacy, Wapanucka:
Wapanucka in 1904 photograph:
Boggy Depot Bridge and Creek:
Overland Stage at Old Boggy Depot, painting by Joe Beeler:
The Overland Butterfield Stage, seen in the picture below, in Arizona circa 1860s, followed a route through Oklahoma, westward, and through the small town of Apache, Arizona; the place where John W. Richhart would murder a Deputy Sheriff in 1913, and later murder his new wife, Lillah Read Ball, (daughter of Rev. John Jeremiah Read). (Story follows near bottom of this page).
Old Boggy Depot Civil War Skirmish
On April 24, 1865, fifteen days after Lee surrendered to Grant at Appomattox, Virginia, a party of twenty Confederates moving north from Boggy Depot was attacked by Union forces under the command of Brigadier General Cyrus Bussey. Three Confederates were killed and their mail captured. A letter from a Confederate paymaster stated that General Stand Watie's command was expected soon at Old Boggy Depot to collect horses due by April 25 from forage camps in Texas. Watie, the paymaster related, would then take the offensive across the Arkansas River. For this reason General Bussey recommended that the Federal line on the Arkansas be strengthened by the addition of more troops. The mail also indicated the Confederates had no news of the fall of Richmond and Lee's army.
(From Civil War Sites in Oklahoma by Muriel H. Wright and LeRoy H. Fischer)
The W.H. Ball Company was located in Boggy Depot until 1869, then moved to Wapanucka; it is listed on this diagram:
Boggy Depot School, circa 1900. Children identified, L to R: Jimmie, Ollie, Kittie:
The two articles that follow concerning the work of Rev. and Mrs. J.J. Read, are written by Natalie Morrison Denison. (NOTE: no attempt has been made to correct the numerous typos/misspelling's in the articles, but are reprinted here "as is.")

It was here, at Spencer Academy, that Negro freedman "Uncle" Wallace Willis composed "Swing Low, Sweet Chariot." He was inspired by the Red River, which reminded him of the Jordan River and of the Prophet Elijah being taken to heaven by a chariot. Spencer Academy was operated on behalf of the Choctaw Indians by the Presbyterian Board of Missions.
Spencer Academy Cemetery information:
Because John Jeremiah Read's first child Isabel, died while they were at Spencer Academy, and had to, according to papers about him, leave her buried there, it is almost certain that her burial was in this cemetery:
Spencer Academy, Choctaw Nation, 1842-1900, By an act of the Choctaw Council in 1842, the Nation authorized a boarding school for boys at a site 10 miles north of Fort Towson at Doaksville. It was named for the Secretary of War, John C. SPENCER. Three dorms were named for trustees Peter P. PITCHLYNN, Robert M. JONES and William M. ARMSTRONG, Indian Agent.
In 1851, Spencer Academy was overwhelmed by measles and out of 100 boys, 70 were ill; four died. During the Civil War, Spencer Academy did not function as an educational institution but the dormitories in 1863 were used as a Confederate hospital. Gen. Douglas COOPER with the Wells Battalion established headquarters there.
The academy was rebuilt by Calvin ERVIN and reopened the school on Nov. 2, 1870. The academy was relocated in Soper as New Spencer in 1882 where new facilities were erected. On Oct. 3, 1896, main building and storeroom burned. Five students died and seven were seriously burned. The school reopened in fall 1898. Spencer burned again June 23, 1900.
Graduates include principal chiefs B. J. SMALLWOOD, Jefferson GARDNER, Allen WRIGHT, Jackson McCURTAIN, Gilbert DUKES; Judge Charles VENSIN and national treasurer William WILSON. Educators Peter J. HUDSON and Simon DWIGHT, Dr. Elijah Nott WRIGHT, the Rev. Frank Hall WRIGHT, Gabe PARKER were teachers during its last years.
Sponsored By: The Presbyterian Board of Commissioners for Foreign Missions; Superintendents: Edmund McKinney, 1843-1845; Rev. James B. Ramsey, 1846-49; Alexander Reid, 1849-1855; Rev. J. H. Colton, 1871-1875; John H. Read 1876-1881; Oliver P. Stark; Harvey Schermerhorn, 1888; Rev. R. W. Hill, temporary; Alfred Docking, 1889-1891; W.A. Caldwell; J.B. Jeter; Wallace B. Butch. John Jeremiah Read, a Presbyterian, had charge of Spencer from 1877-1882.
From a dissertation by Eloise Spear, Oklahoma University, 1977, a discussion of Rev. J.J. Read at Spencer Academy:
From the Fort Worth Gazette,

October 29, 1891:
From the The Houston Daily Post,

(Houston, TX.) October 21, 1896:
Rev. John Jeremiah Read was included in the booklet, "Work Among the Indians"
Rev. J.J. Read died without a will. Mrs. Read had to make application for probate, as seen below:
This is a photo from the original document (on right hand side of page) which provides greater resolution:
Here is a PDF file of the same document, which gives very high photo resolution. With the higher resolution, you can read the names of the Read children, and note that Lillah put Eugene's age at 20 years old when this document was filed. This confirms what David L. Read stated on Eugene's death certificate as his being born in 1878. (See information about Eugene further down this page about his conflicting birth dates).
Additional information about Mrs. J.J. Read can be found further down on this page.
Wauchope and Spengler
Family Information:
these two families are directly related to the Read family.

(Some of this information is duplicated from the "Wauchope Family Story" web page, but is presented here in order to show the connection between the Wauchope, Spengler, and Read families).

New information on Captain Spengler, CSA and General Stonewall Jackson is now included.

New Genealogy Research (2015-2017): Wauchope, Spengler, Rutherford


After he retired, my father and mother visited several sites in Virginia and West Virginia. They found a very old lady living in Capon Bridge, WVA, who, as a child, knew the Wauchope family. She told my mother, that "they had a very large family." My mother also visited Woodstock and Strasburg, Virginia. She was able to locate some information that is on this website. She also indicated to me the Read and Wauchope family connection to the Spengler family, also included.

"EVENING ORDERS IN STRASBURG"
(from the painting by John P. Strain)

Stonewall Jackson & Captain Abram Spengler
Spengler Hall - Strasburg, Virginia - March 22, 1862
"I have only to say, that if the valley is lost Virginia is lost," were the words of General Stonewall Jackson in the winter of 1862. Explaining his strategy and intent to his officers Jackson declared, "War means fighting! The business of a soldier is to fight. Armies are not called out to dig trenches, to throw up breastworks, live in camps, but to find the enemy, and strike him; to invade his country, and do him all possible damage in the shortest possible time." But Jackson's first task was to deal with the Federal armies that had invaded his country.
US General Nathaniel P. Banks and his army of 40,000 men were threatening Winchester from three directions. With only 3600 soldiers ready to oppose the huge force, Jackson moved his men and supplies to Strasburg. General Jackson would choose the ground on which to attack his enemy, but his troops were insufficiently drilled and unprepared for such a daunting task. Consolidating his forces in the Woodstock-Mt. Jackson region, General Jackson readied his army.
Believing the Confederates had been pushed out of the valley and were no longer a threat, US General George B. McClellan ordered Banks to leave a few regiments in Winchester and post the bulk of his army to the Manassas Gap Railroad Bridge. Jackson soon received reports of the Federal army heading north and knew Bank's army had been recalled to aid in McClellan's invasion of the Virginia peninsula to attack Richmond. This would not stand. Ready or not Jackson ordered his army north to engage the enemy. At dawn on March 22, with sheets of rain blowing down the pike, General Stonewall Jackson and his army headed north at the route step. Despite the raw windy day and deep mud, the men made 27 miles and camped around Strasburg.
In the evening of the first day's march at Spengler Hall, General Jackson issued orders to one of his officers of the Stonewall Brigade, Captain Abram Spengler, to be ready to accelerate their march at dawn, and arrive in Winchester the next evening ready to fight. Stonewall's operations during the next three months would make his name a household word. The Valley Campaign had begun.
A grandson of Anthony Spengler, Gen. Abram Spengler was born in Shenandoah County. He organized the Hardy Greys, C.S.A. at Moorefield, WV, and was their captain. He rose to be colonel in command of the Stonewall Brigade. It is said, a commission for him, as brigadier general, C.S.A., had been prepared, but in the confusion of the end of the war, was never received. He was a son of Christian Spengler, born 1799, of Shenandoah County, and Susan Hoffman Spengler. Christian S. Spengler was a son of Capt. Anthony Spengler of York County, PA, and Shenandoah County, VA, and Catherine Kendrick of Strasburg. (A descendant of Dr. David Jameson, commander of the 3rd battalion of York County, PA, militia in the American Revolution).
If you read closely at the description about "Spengler Hall," (below) you will see the Kendrick family also discussed. The Kendrick family was also tied into the Wauchope, Rutherford, and Read families.
Catherine Kendrick Spengler:
Born: 1774, York, York Couty, Penn; Died: August 19, 1829, Strasburg, VA. Wife of Anthony Spengler.

My mother, Mrs. Frank Hughes, Jr., said that her mother, Katharine Read, discussed Catherine Kendrick Spengler with her; and she, in turn, told me about the connection between the Read-Wauchope-Spengler famlies.
-J.Hughes
Capt Anthony Spengler:
Born: December 29, 1774, York, York County, Penn.; Died: June 29, 1834, Strasburg, VA.

Son of Philip Caspar and Margaret Spengler, Anthony Spengler's birth and baptism are recorded in the records of Christ Evangelical Lutheran Church, York, Pennsylvania.
Anthony Spangler married Cathrine Kendrick in Shenandoah County, Virginia, 25 February 1796.
Parents:
Phillip Casper Spengler (1730 - 1782)
Margaret Salome Dinkel Spengler (1736 - 1813)
Sibling:
Johann Philip Spengler (1761 - 1823)*
Inscription on his tombstone:
CAPT. ANTHONY SPENGLER / 1776 - 1834 / __ ELDER AND TRUSTEE OF THIS CHURCH / TO WHOM THIS LAND WAS DEEDED / __ 1827
Strasburg Presbyterian Church Cemetery: Civil War Obelisk 1896 - "IN MEMORY OF OUR FALLEN COMRADES NUMBERING 136"
Church Membership Record, Colony, OK, for Kate A., Katherine Rutherford, Edward H., William C., Mary A. Wauchope:
Wauchope children in 1886, at Capon Bridge, WV: (left to right)
Edward Houston, Samuel Kendrick holding Mary Armstrong, Joseph Alleine, William Crawford ("Bill"), and Arthur Douglas. Katharine Rutherford was not born yet.
Wauchope/Walkup Family: 1880 Census, Capon Bridge, WVA.
Note: Joseph W. is listed as "Clergyman"
Wife, Kate is listed as "Housekeeper"
Son, George Armstrong is listed as "School Teacher."
There is also a servant listed, who was born in Maryland, living with them:
A pdf file of the 1880 Census:
Joseph Wauchope (sometimes spelled as "Walkup") and his family in 1897: Samuel Kendrick Wauchope (1), Joseph Walker Walkup (2), Katherine Kendrick Wauchope (3), Katherine Rutherford Wauchope, my Grandmother (4), George Armstrong Wauchope (5), Mary Armstrong Wauchope (6), Joseph Alleine Wauchope (7), William Crawford Wauchpe (8), Arthur Douglas Wauchope (9), Edward Houston Wauchope (10). Edward graduated from Hampden-Sydney College in 1897, so that must be the occasion for this picture.
George Armstrong Wauchope was the only child of Joseph Walkup and Jane Armstrong. Jane died shortly after George's birth. Joseph served as a Chaplain with commission as Captain in 18th Va. Regiment of Infantry during the Civil War. He married Katherine Kendrick, daughter of Samuel Kendrick and Clarinda Spengler in 1869, and had seven more children.
Additional Hughes, Read Pictures/Information
In 1940, Katharine Anne Read (my mother) was teaching school (Latin and English) in Okemah, Oklahoma, which then had a population of 3,811. She rented a room with an elderly lady named Mrs. Lura Allen Box, whose husband, John Harrison Box, had already died; and their adopted son John. The Box family owned a local hardware store. Here are some pictures of Okemah:
My mother told me that Okemah was named after a Kickapoo Indian chief. In March 1902, Chief Okemah built a bark house in his tribe's traditional fashion. He had come to await the opening of the townsite, which took his name on April 22, 1902. In the Kickapoo language, okemah means "things up high," such as highly placed person or town or high ground.
Here is a picture of the first oil well "gusher" in Okemah:

House where Woodie Guthrie was born in Okemah, OK.
Here is a picture of some Indian boys who were playing "Stick Ball" in Okemah, Oklahoma, 1924. The sport (forerunner of Lacrosse) and how it is played, is discussed elsewhere on this page.
Before my mother came to teach school, Okemah was subject to occasional vigilante justice. Law enforcement and justices of the peace were located some distance away...and in 1911, a black woman and her teenage son were lynched by a mob of white men, having been accused of killing a police officer in an altercation at their home. They were kidnapped after being held at the jail and the county courthouse, and hanged from a suspension bridge over the North Canadian River:
I know this "Parking Meter Tombstone" has nothing to do with the Read/Wauchope/Hughes family, and I apologize to my Read Cousins; but when I found this in the Okemah cemetery, it was so unusual, I couldn't resist putting here:
Central Presbyterian Church, Arkansas, where Rev. J. Leighton Read ministered. Letter, Church history, Session Minutes that reference him:





Rev. J. Leighton Read (from an original photograph in my mother's collection.)

J. Leighton Read: 1930 Census, Fort Sill Indian Mission
J. Leighton Read: 1920 Census, Colony, OK (Note the misspelled family members' names).
Rev. W.C. Wauchope and Rev. J. Leighton Read served as Missionaries in Colony, Oklahoma. (See list below:)

The ordained Indian missionaries who served at Colony were: Frank Hall Wright, 1895-7; Walter C. Roe, 1897-1913; Arthur Brokaw, 1904-5; L. L. Legters, 1905-6; Richard H. Harper, 1907-9; W. C. Wauchope, 1909-10; John H. Baxter, 1910-13; Henry A. Vruwink, 1913-17; J. Leighton Read, 1917-23; John H. Baxter, 1923-6 (second term); Richard H. Harper, 1927-9 (second term); Peter Van Es, Jr., 1930-2.
Colony was originally founded by John Seger and was known as the Seger Colony.

Colony is one of the oldest towns in Western Oklahoma founded in 1886, by John Seger and the Cheyenne-Arapaho on the banks of Cobb Creek. Seger Indian Industrial School operated here from 1892 until 1932. Local tradition holds this was a starting point for the Land run of 1892. Dutch Reformed Mission opened here in 1895. Post Office established Jan. 8, 1896.
Long before the 20th Century, Native Americans occupied the surrounding land c. 904-1400 A.D. George Bent lived in the area and is buried nearby. Pow.Wows held here since late 1930's by Cheyenne-Arapaho Tribe. (Source: OK Historical Society).
Information about the Columbian Memorial Church, Colony, Oklahoma, where Rev. W.C. Wauchope and Rev. J. Leighton Read served:
A later picture of the Columbia Memorial Church, Colony, Oklahoma. The church was founded and operated under the Dutch Reformed Church denomination.
Rev. J. Leighton Read served as Supply Pastor of Minco Presbyterian Church, Minco, Oklahoma, February 1941-1945. (Source for dates: Rev. J. Leighton Read's Bible)

Additional Read, D'Antoni, Dillon, Hughes pictures and information
Next 2 Pictures, L to R: Grandmother and Grandaddy Read, Jim, Katharine Hughes, Joe (who is holding a Bible Rev. Read gave him):
Next 2 pictures: My 3 Aunts and Uncle John; Mother is 2nd from Right:
Mr. and Mrs. D'Antoni and my Mother:
L to R: Joe, Mother, Jim, and Betty and Bob Dillon and family:
Mr. and Mrs. D'Antoni family with Joe, Jim and our Mother, Katharine:
Baptism Record for
Elizabeth Louise Read Dillon

(She was baptized, September 12, 1920, by
Rev. Frank Hall Wright, D.D.)

John L. Read, Jr.
(son of
Rev. J. Leighton Read)
marriage license

JOHN LEIGHTON READ, JR., born in Colony, OK on August 21, 1921, died on November 29, 2009, in Palo Alto, CA. He is survived by his sons and their wives, J. Leighton Read, III and Carol of Palo Alto, CA, and Timothy Thomas Read and Lee of Roswell, GA; his five grandchildren, Travis and Haley Read of Palo Alto, CA, Katie Read of Charlottesville, VA, James and Leighton Read of Roswell, GA, other loving family and countless dear friends. He was preceded in death by his wife, Mary Margaret eleven weeks earlier and second son, James Andrew Read (1954-1978) and his four sisters, Katherine, Mary, Betty and Eleanor. John was a graduate of Norman High School (OK) and earned his B.S. in Geological Engineering at Oklahoma University where he was also President of the OU chapter of the KA fraternity. His studies were interrupted by service in the Army Air Corps, where he served as a B-17 navigator in the 483rd Bombardment Wing in Italy, surviving 35 missions over Central and Eastern Europe. After graduation, he earned a M.S. in Geology at Stanford University in 1950. He was married to Mary Margaret Tillery of Tulsa, OK for 61 years. John and Mary Margaret lived in Palo Alto, CA during his graduate studies. He began his career in Tyler, TX as a Field Geologist for Amerada Petroleum, Manager of Exploration and Production of W.H. Bryant Interests, and then an independent consultant in oil and gas exploration and production. He published articles on his work in the AAPG Bulletin and other leading publications. He served as President of the East Texas Geological Society and was a Legion of Honor Member of the Society of Petroleum Engineers.John and family moved to Houston, TX in 1967, where he continued his work as an independent geologist, exploring in the Mid-Continent, Rocky Mountains, Gulf Coast, West Texas, New Mexico and California. He and Mary Margaret were active in a number of tennis organizations, and he was a founding director and regular player in the World Oilman's Tennis Tournament. He began another adventure with Mary Margaret when they moved to Santa Fe, NM in 1992 where they greatly enjoyed old and new friends and the historic desert mountains. Their latest move was a return to Palo Alto, CA in 2005.The son and grandson of Presbyterian ministers, John was an active member of various congregations of the Presbyterian Church (U.S.A.), where he was a teacher and church officer, including First and Highland (Tyler), Memorial Drive (Houston), First (of Santa Fe) and Menlo Park Presbyterian Churches. In Santa Fe, he was also a member of The Church of the Holy Faith and was a founding volunteer of Mentoring, Santa Fe. John will be remembered for his passion for petroleum exploration, sports, people he admired and his family and the gentle, thoughtful way he dealt with those around him. His life was celebrated in a service at Classic Residence by Hyatt in Palo Alto, CA on December 4, 2009. His remains and those of Mary Margaret will be interred at 11AM on December 28, 2009, in a service at Memorial Oaks Cemetery in Houston, TX. A reception will follow at the Houstonian at noon. For those inclined, the family recommends that memorial contributions be made to the A.I. Levorsen Research Fellowship, School of Earth Sciences, Stanford University, Stanford, CA 94305.
Published in Houston Chronicle on Dec. 22, 2009
Mary L. Read was married
on January 1, 1936, to David H. Saunders,
in the Central Presbyterian Church,
Oklahoma City, Oklahoma
by the Rev. Frank R. Dudley:

Central Presbyterian is affiliated with the Presbyterian Church (U.S.A.) and the Indian Nations Presbytery. In 2016, they have been in Oklahoma City for 108 Years.
My Aunt Mary Lillah Read Saunders

(her husband, David H. Saunders) had two children: Cheryl Jeanne and David Leighton. David was born: December 1, 1945, Wilbarger, Texas; died: September 22, 2002, Tulsa, Oklahoma.
Mary and David Saunders with Cheryl
on her first birthday:
The obituary for my Aunt Mary (below) has the names of several family members misspelled:
From "The Messenger" newsletter, South Norfolk Baptist Church:
David Leighton Saunders
(in high school photo)

Son of David H. Saunders and Mary Lillah Read.

Born: Wilbarger, TX, December 1, 1945; Died: Tulsa, OK, September 22, 2002, age 56. Arrangements by Adams-Crest Cremation Center. Private funeral service. (Source: Tulsa World Newspaper, Oct. 5, 2002).

Cheryl Jeanne Saunders
daughter of
David H. Saunders and
Mary Lillah Read;
granddaughter of
Rev. and Mrs. J. Leighton Read
She married Alfred L. Smith on June 25, 1959 at 8 pm in the Baptist Student Center, Oklahoma University, Norman.
She attended: University of Oklahoma High School, Norman High School, Sacred Heart Academy, Vinita, OK, and then Benedictine Heights School, Guthrie, OK. (Vinita, OK. is the second oldest town in the state, the oldest incorporated town on Oklahoma Route 66, and the first town in the state with electricity.)
(Alfred Smith received the B.A. and M.A. degrees from Oklahoma University).

It is with deep regret that I must tell my Read cousins that our Grandfather's home, at 304 S. University Boulevard, Norman, Oklahoma, has been sold, and is now being used by Moon's Unification Church.
Information about the Children of William Read
(Son of John and Dicey Read)


From the 1850 Census:
Includes a nephew, Joseph M. Dotson, born in Tennessee.

Joseph Madison Dotson, born in TN, lived with William Read family in 1850, when he was 15 years old. Later joined the CSA: 55th Regiment, TN Infantry (Brown's) 56th Infantry, Company H.
A Tribute to the Confederate Navy:

Charles W. Read ("Savez")

A newly discovered original oil painting of Charles W. Read,
by
Herb Mott
commissioned especially for the Old Depot Museum, Levee Street, Vicksburg.
My thanks to the Museum Curator for allowing me to photograph these paintings, done without flash, to protect the paintings' surface.
There are no known prints of them available.

Plaque mounted underneath painting:
Artist details on the painting:
Additional original, one-of-a-kind, oil paintings in the Old Depot Museum:

(Lt. Charles W. Read served on the CSS Arkansas, subject of the next painting):
Dabney Minor Scales, a friend of Savez Read, later served on the CSS Shenandoah, which sailed to Australia at the close of the war. His diary was recently found in an attic in Tennessee, and has been bought by a historical museum in Victoria, Australia, which was a port-of-call for him before the war ended.
Picture of Charles Read seen in the Old Depot Museum:
Charles "Savez" Read, in later life, following the War Between the States.

Charles "Savez"Read, graduation photo,
U.S. Naval Academy, 1860:
"Savez" Read at the Navy Academy
(September 20, 1856--June 15, 1860)


When "Savez" Read was attending Annapolis, all the students were rated as "Acting Midshipmen, on probation." On graduating they became "Midshipmen." After the War Between the States, they were called "Naval Cadets" and finally, years later, they became known as just "Midshipmen." At the Academy there were also several "old" Midshipmen studying at the Academy, taking a one-year course prior to standing examination for promotion. They had returned, were older, and were housed in separate quarters.
U.S. Naval Academy waterfront in the late 1860s with the barracks and school ships USS Constitution and Santee tied up in the background. Other ships not identified.
Hospital at the Academy, where "Savez" spent a few days as recorded in hospital records.

(Hospital Records are below:)

Photograph of the "Old Quarters" with the Recitation Hall on the extreme left, circa the 1860's.
"ANCHORMEN" The Legends of Annapolis
by James S. Robbins:

As a member of the "Second Class" (aka his Junior Year) in 1859, "Savez" was still the "Anchorman":

(New York Times, OCT. 8, 1895)
It was fortunate that "Savez" was not dismissed in the following incident that occurred in 1859, while at the Academy:


Tarring and Feathering at the US Naval Academy
As first reported: April 20, 1859, in the "Augusta Chronicle" (Augusta, Georgia). And then reported on April 21, 1859, in the "Charleston Mercury" (Charleston, South Carolina):
The Acting Midshipmen are reinstated,
As reported on May 25, 1859, by "Louisville Daily Courier" (Louisville, Kentucky):

Background to the story: It was Acting Midshipman Henry D. Foote who was tarred and feathered. He attempted to rape and then beat a Black female servant at the Academy. He beat her so severely, that it prompted his classmates to tar and feather him. My research indicates that "Savez" was not one who was dismissed/reinstated. (Those dismissed were: Fister, Robertson, McCarty, Fuller, Ogden, and Lambert); all the others had to go on board the ship for the summer and be quarantined during the cruise. Those dismissed were later reinstated.

Newly Appointed Midshipmen
As reported on Tuesday, June 19, 1860, in the Alexandria Gazette (Alexandria, Virginia)
"Savez" Read was born in Satartia,

Yazoo County, Mississippi

Satartia, a town in Yazoo county: derived from an Choctaw Indian word meaning, "pumpkin place." (Source: "The Origin of Certain Place Names in the State of Mississippi" by Henry Gannett, from a publication by the U.S. Geological Survey.)
"The Encyclopedia of Mississippi History," by Dunbar Rowland, 1907, stated:
The town of Satartia on the Yazoo River was laid out about the year 1830 and became the shipping point for a scope of country east and south of that place, extending across Big Black river a short distance into Madison county. It was a small town, and the shipments of cotton were not very large.
H. 0. Runnels, Isaac V. CaIdwell, D. B. Wright and Benjamin Johnson acquired title to the land in and around Hanan's Bluff, which was laid off into lots and incorporated in 1829 by the Legislature as a town by the name of Manchester. This was the first town chartered in Yazoo County, after its organization in 1823. Satartia was incorporated in 1833, and Benton in 1836, and these three were the only chartered towns in Yazoo county previous to the Civil War. There was another town about twelve or fifteen miles southwest of Benton called Planeville, near where Dover is now, which at one time promised to be prosperous but it became extinct in the 30's and formed at length a part of the Gartley plantation.
Charles W. Read is listed in the official records as the only notable person to be born in the Village of Satartia.
In the early 1800s, Satartia was a busy shipping point from which cotton was transported by steamboat to New Orleans along the Yazoo River.
During the Civil War, General Grant sailed a gunboat from Vicksburg to investigate rumors of a large Confederate build-up of troops at Satartia; but he was so drunk, that he was prevented by several aides from landing. (Information about the episode is below in a pdf file.)
The "Satartia Rifles," was a well-regarded Confederate regiment and recruitment group (Information about them is below in a pdf file.)
Currently there is one small country grocery store and a cotton processing gin in Satartia. The Emmaus (Christian) Retreat Center is located at the nearby "No Mistake Plantation." The population, as of July 1, 2015, is 52 and the town comprises only 0.2 square miles.

General Grant goes up the Yazoo River to Satartia, where "Savez" Read was born:

In his memoirs of the Civil War, Cadwallader, attached to General Grant's Command, described the general's role in an incident during the siege of Vicksburg. Cadwallader claimed Grant went on a disgraceful drunken binge while steaming up the Yazoo River in June 1863. Cadwallader's "Three Years With Grant," published posthumously 92 years after the reputed incident, ignited a brisk controversy as to what did or did not happen when Grant steamed from the Union base at Haynes' Bluff to Satartia, Mississippi, (where "Savez" Read was born). General Charles Hamilton also stated that Grant was drunk on the same occasion. The evidence is simply overwhelming that during the Vicksburg campaign, Grant "fell off the wagon." He was a binge drinker. Clinically, he was probably an alcoholic; he could go for months without a drink, but once he started, it was difficult for him to stop. Grant simply backslid and went on a bender....and not only during the Vicksburg campaign, but during others as well. New evidence has surfaced in letters from junior officers to their families, that they observed first-hand, Grant's drunkenness.

Among several newly-discovered documents, includes the statement by James H. Wilson, a newly-appointed engineer on Grant's staff, when he first reported to Grant's HQ in the fall of 1862, was told by Grant's Chief of Staff: "The man you have come to report to is a drunkard." Then, there are the reports by General Nathaniel Banks and General William Franklin, who claimed Grant was drunk in New Orleans.

Several major Civil War historians now believe that Grant's "Memoirs" are tainted with falsehood, and do not stand the test of complete truthfulness.

Recent and Recommended:
for those wishing to follow-up on General Grant's drinking, cover-up of his own failures in various battles, and other problems, (which occurred during some of the battles two of the Read brothers participated in),
several new books of excellent scholarship were just released:
Did Grant win the War Between the States, as some historians claim?
The Personal Memoirs of U.S. Grant (1885) is considered a classic of American literature. Many judge it the greatest book ever written by a former U. S. President. Mark Twain, for one, declares of the Memoirs: "Their style is at least flawless and no man can improve upon it." Now, Twain was not a disinterested party, being the book's publisher. But his praise has been echoed by others. Historian Bruce Catton, for instance, observed that: "the book itself has a glow and shine…"
Ironically, this praise is offered to the memoirs of a president perhaps least known for his intellectual powers.
However, while the prose and narrative flow of Grant's memoirs earns near unanimous approval, historian Frank Varney has challenged the book's value as history.
"The shame is that Grant shaped history," explains Varney in his controversial new book, General Grant and the Rewriting of History: How the Destruction of General William S. Rosecrans Influenced Our Understanding of the Civil War. "[I]t is his version of the story, and not the truth, which has become the accepted account." By taking Grant's word for the matter instead of checking other sources, he later says, historians "have allowed one man's personal agenda to dictate how history is written."
"As important as Grant's Memoirs are," Varney contends, "there is much more to know and to understand—-and, I would argue-—errors to correct, prejudices to overcome, and distortions to be balanced."
And with that, Varney sets off on a quest to do just that, using Grant's treatment of Maj. Gen. William Rosecrans as a case study. Varney uses the written record other than Grant to demonstrate that, as always, there is more than one side to the story.
Frank Varney earned his Ph.D. at Cornell University. He regularly leads student groups to Civil War battlefields and makes frequent speaking appearances before Civil War Roundtables and historical societies. Professor Varney is currently developing a course to be taught on-site at Gettysburg, and will do the same for a course on Chickamauga. He teaches U.S. and classical history at Dickinson State University of North Dakota, where he is also the director of the Theodore Roosevelt Honors Leadership Program.
If you read virtually any book on the Civil War, or any of the biographies of Grant, you'll find repeated over and over again a set of charges against Rosecrans that are derived from Grant's repeated libels against probably the best general the Union army fielded. So-called historians did not go to the original sources or conduct any analysis, contenting themselves with echoing the words of other historians who, in turn, never bothered to study Rosecrans themselves. Reading Lamer's biography, you'll discover just what a genius Rosecrans was and in this careful analysis, how much he's been mistakenly maligned. I wish I could send a copy of this book to those who parrot Grant or repeat the usual nonsense. In this, the sesquicentennial of the Civil War, it's time Rosecrans had his due.
At least three books published in 2013 have severely challenged one of the standard versions of Civil War history: that Ulysses S. Grant was beset on all sides by his subordinates' incompetence. While Frank Varney reassessed that general's relationship with William S. Rosecrans in General Grant and the Rewriting of History and Diane Monroe Smith in Command Conflicts in Grant's Overland Campaign did the same for Gouverneur K. Warren, Kevin Getchell has taken on the controversy between Grant and Lew Wallace over the latter's indirect march to the Shiloh battlefield on April 6, 1862 in his Scapegoat of Shiloh: The Distortion of Lew Wallace's Record by U.S. Grant.
This book aptly details how General Grant and his supporters scapegoated Wallace to cover up Grant's own blunders–such as his late arrival at Pittsburg Landing–and presents a multitude of misrepresentations they employed in doing so. Mr. Getchell particularly criticizes Grant's use of the army's quartermaster, Algernon Baxter, to carry orders to Wallace at Crump's Landing that morning, given the supply problems which federal troops encountered throughout the day. In fact, the book spends at least as much time analyzing the effect of Grant's mishandling of this staff-member as it does on the undue derogation of Wallace's generalship.
Although the author's arguments run up against the dearth of information regarding the flow of ammunition to the front lines and the activities of the various officers on the field of battle, he clearly demonstrates that many units ran low on cartridges or cannonballs throughout the day, challenging the notion that Grant quickly and effectively started the supply trains rolling. One can only speculate about the subsequent ill-effect on combat as individual regiments, even whole brigades, withdrew in order to restock the men's pouches. An important document in Mr. Getchell's possession and reproduced here is an order from April 6th to "Send all teams available to Steamer Rocket [the ordnance storeship] to haul ammunition to the field immediately." Quartermaster Baxter's name and the initials of one of McClernand's lieutenant-colonels appeared on the bottom. The author posits that these supplies helped buttress the right wing under McClernand and Sherman at the expense of the federal left.
The author's treatment has a tendency to shift back and forth chronologically and thematically. Many of the book's topics are repeated, such as the extent of Baxter's duties and the impact of his absence. The author does, however, provide many other unusual and interesting nuggets of information, apart from his main subject. An excerpt from an article in a small-town Wisconsin newspaper contained a mortality figure for the local regiment doubling the published number (confirmed by Bev Hetzel's examination in Wisconsin Deaths at Shiloh, Tennessee) and indicating how the war's tremendous cost probably mounted much higher than the already appalling official statistics. Among the images of previously unpublished materials is a voucher for over sixty-seven tons of corn "to Build breastworks near Pittsburgh Landing" on the first day of the battle. The reference to a brigade commander's Black servant who provided Ulysses Grant "some curious liquid supply assistance" originated from a first-person, but apparently unreliable, account detailing how the General downed a pint of whiskey on April 6th but remained "perfectly sober at the battle."
Mr. Getchell makes many telling points against Grant. The General only mentioned choosing a quartermaster on his staff to deliver the message to Lew Wallace, as opposed to identifying Baxter as the quartermaster of his army. Instead of sending him on the errand immediately after landing, Grant apparently met General W.H.L. Wallace nearer the front, or about a half-mile from the landing, before dispatching his aide. Grant, for some reason, left Baxter's name off the list of personal staff in his early, and inadequate, official report of the battle.
The author's thesis is strengthened by the portion of Baxter's post-war letter which was omitted from Battles and Leaders of the Civil War. The former quartermaster wrote: "I had received no orders that morning from Gen. Grant previous to leaving for Crump's Landing, and had no opportunity to speak with him until late that afternoon." This alone goes a long way in explaining the difficulties in supplying ammunition to the Union soldiers on the first day of battle. By focusing on a seemingly insignificant episode, Mr. Getchell's book has illuminated some of the many shortcomings of the Union commander during the Battle of Shiloh.
Diane Monroe Smith. Command Conflicts in Grant's Overland Campaign: Ambition and Animosity in the Army of the Potomac. Jefferson: McFarland & Company Inc., 2013
Reviewed by Drew S. Bledsoe (Lee University)
Published on H-War (August, 2014)


Along with Robert E. Lee and William T. Sherman, Ulysses S. Grant is certainly the most famous general to have emerged from the American Civil War. Grant's stature among historians has waxed and waned in the 150 years since his military triumph over the Confederacy, and yet his reputation for determination, humility, and command acumen persists in both modern historiography and in public memory and perception. Diane Monroe Smith, in Command Conflicts in Grant's Overland Campaign: Ambition and Animosity in the Army of the Potomac, seeks to if not demolish then certainly to correct what she sees as deep misconceptions about Grant, his character, and his abilities as a military commander. The result is a provocative, though largely unconvincing, portrait of a grasping, manipulative, and incompetent Grant that is considerably at odds with more favorable, and widely accepted, interpretations.
The title of Smith's book is somewhat misleading. Students of the Overland campaign of 1864 will likely be disappointed with the book, as the author devotes just over half of her study to his 1864 attempts to destroy Lee's army near Richmond. Three of ten chapters are devoted to Grant's early military career in the West. Grant's involvement in the Overland campaign, the titular focus of Smith's study, occupies just six chapters, with a final chapter devoted to the Siege of Petersburg.
One of Smith's major themes is that Grant was an ambitious, even grasping officer propped up by political supporters in the army. This flies in the face of the common conception that one of Grant's virtues, at least according to his advocates, was his apparent lack of political ambition. Smith strongly disagrees with this assessment. "Grant, trailed by a cloud of cronies, sycophants, and ardent advocates, would march in his own eccentric way through the war, 'falling forward' into the leading role of the country's military hero and savior," she declares (p. 2). It was Grant's unwavering loyalty to these military "cronies," as Smith puts it, that both made his reputation and protected him from the criticism he justly deserved. Crossing "Grant's Men" could be dangerous to one's military career and reputation (see George H. Thomas); being in the great man's good graces, however, could ensure an officer's ascent through the hierarchy of the army regardless of other connections or actual ability. Grant's clique included his confidant and defender John Rawlins, Charles A. Dana of the War Department, "malicious" cavalry commander James H. Wilson, the controversial William "Baldy" Smith, Horatio Wright, and Horace Porter (pp. 79-80). These men, Smith maintains, each played key custodial roles in promoting, defending, or manipulating their boss and his reputation both during and after the war.
Another theme of the book is that Grant's successes were anything but successful. Far from a military genius, in Smith's estimation, Grant was barely competent to do his job. Grant's Overland campaign was full of "dubious" victories, and the general bears the ultimate responsibility for the flawed management of this effort, particularly in his mishandling of the V Corps of the Army of the Potomac. The role of Lee and the Army of Northern Virginia, though noted by Smith, seems to be of secondary concern in her assessment. Smith peppers her study with example after example of what she sees as Grant's incompetence, starting with his first battles and extending through the end of the war. Despite this sorry record, one of the reasons Grant emerged from the Overland campaign with a creditable record, Smith argues, is because he and his defenders excelled at shifting blame.
Smith reserves particularly stinging criticisms of Grant for her account of the infamous June 3, 1864, assault at Cold Harbor, characterizing his involvement in the enterprise as a "bizarre" combination of apathy and "insanity" followed by "a mind-boggling attempt at face-saving and self-justification in the face of conspicuous defeat" (p. 185).
Given these qualities, Grant's rise to military prominence is almost inexplicable to Smith. His is a "twisted version of the American success story," and Smith attributes Grant's success mainly to his friends and supporters who saw him as their golden ticket (p. 2). Though provocative, particularly to modern admirers of Grant, this is an unsatisfying interpretation. All military leaders have imperfect records; Grant was certainly no exception. Smith seems all too eager to overlook Grant's determination to prosecute the war despite its horrendous cost, which was perhaps one of his most important attributes, and was exactly what President Abraham Lincoln had been desperately searching for in a commanding general.
Despite the partisan bent to her study, Command Conflicts in Grant's Overland Campaign raises interesting questions about Grant the leader and the hotbed of political conflict that surrounded him. Given Smith's title, one might expect a more focused examination of the Overland campaign at the complex web of command relationships within the Army of the Potomac. Rather, the book stands as an interesting, if sharply one-sided, critique of the flaws in Grant's military decision making, and an indictment of the general's apparent refusal to tolerate criticism. In that sense, Smith's work encourages us to complicate our understanding of one of the most famous military figures in American history.
Satartia after the War Between the States:

Meteorological historical data indicates that Satartia, situated on the Yazoo River, has always been considered a high-risk area for flooding and tornadoes. Photos and film reports (below) illustrate the problems faced by residents.
SATARTIA, Miss. —June 2015 has been like a coming out party for black bears in Central Mississippi -- and 16 WAPT News viewers are catching them on camera.
During the War Between the States, Savez returned to the waters off Satartia in order to take depth 'soundings' while operating on ships in the area.

The story about his return to Satartia, his overnight ride of 50 miles to see the commanding general at Vicksburg, and other adventures, is well represented in the book, "History of the Confederate States Navy from it's Organization to the Surrender of it's Last Vessel" by John Thomas Scharf. You can see and download a free PDF copy of this book here:

Pages in the "History of the Confederate States Navy" that reference Savez Read:
"Savez" Read's early education included country schools and a short stay at Andrews College. He served an apprentice position in the Barksdale & Jones Printing Office. He and his brothers, much as the Wright Brothers would do in the late 1800's, were involved in the writing and publication of a local newspaper in Hinds County, "Scraps of Young America." He also worked for a short time as a writer for "The Mississippian" newspaper, in Jackson, MS.

He joined a local Thespian Society and appeared as a young sailor in a play entitled, "Black-Eyed Susan."

"Black-Eyed Susan;" or "All in the Downs" is a comic play in three acts by Douglas Jerrold.
The story concerns a heroic sailor, William, who has been away from England for three years fighting in the Napoleonic Wars. Meanwhile his wife, Susan, has fallen on hard times and is being harassed by her crooked landlord uncle. A smuggler named Hatchet offers to pay her debts because he wants her for himself; he tries to persuade her that William is dead.
Soon after William returns to solve this problem, his drunken, dastardly captain tries to seduce Susan. William, not recognizing his captain from behind, strikes him with his cutlass. He is court-martialed for attacking a senior officer and sentenced to be hanged. Much of the humor in the piece centers on the sailor's nautical dialect, combined with his noble character. The play is a nautical melodrama (with all its stock characters) that praises the patriotic British tar (sailor) while critiquing authoritarianism in the British Navy. Aspects of the story were later parodied in H.M.S. Pinafore (1878).


Characters in the play:

Doggrass, a wealthy publican
Gnatbrain, a gardener and waterman
Tom Hatchet, a smuggler who covets Susan
Jacob Twig, a ploughboy turned bailiff
Susan, married to William and niece to Doggrass
Dolly Mayflower, a spinner in love with Gnatbrain
William, a sailor married to Susan
Blue Peter, a sailor
Ploughshare, a farm labourer
Lieutenant Pike, of William's ship
Captain Robert Crosstree, of William's ship
The Admiral, in charge of the court martial
Master at Arms
Country girls and sailors
Will "Savez" aka William the Sailor, be hanged in the end? No spoilers, but here is a copy of the play from public domain, and you can read how it turned out:

Oak Tree Hotel, Raymond, Mississippi,
owned by Howell Alexander Hall, father of Rosa Hall,
wife of Charles "Savez" Read. (Her mother was Elizabeth Ann Benson).

He courted her at this Hotel.
After Howell's wife died, he remarried Mary Elizabeth "Eliza" Read, aunt of "Savez" Read, John Jeremiah Read, and their siblings.
(Dr. C.A. Rice, who later treated Savez at his home in Meridian, MS, (where he died) lived for some time in this hotel before the War Between the States. He is listed on the enumerated Census as a boarder, along with the Hall family).

Dr. C.A. Rice is listed in this newspaper advertisement:
Children of Howell A Hall and Elizabeth Ann Benson are:
i. William Hall, b. 13 Jan 1837, Hinds, MS.
ii. Mary Eliza Hall, b. 04 Dec 1837, MS.
iii. Barry W Hall, b. 28 Feb 1839, Hinds, MS.
iv. Robert Nesbit Hall, b. 04 Nov 1840, Raymond, Hinds, MS, d. 02 Oct 1894, Woodlawn, TX.
v. Rozaltha G Hall, b. 24 Sep 1842, MS, d. 1878, New Orleans, Orleans, LA.
vi. Alexander I Hall, b. 27 Aug 1844, MS.
vii. Georgiana A Hall, b. 11 Sep 1846, MS.
Robert Nesbit Hall, was well acquainted with "Savez" Read. He was the son of Howell Hall and brother to Rosa Hall, who married "Savez." In addition, Robert married Elizabeth Catherine Read, "Savez" Read's sister!

He was born and reared in Hinds county, MS. At twenty years of age he enlisted in the "Raymond Fencibles," later known as Company C of the 12th Mississippi Infantry. He achieved the rank of SGT. In the Battle of Seven Pines, near Richmond, Va., he lost his left arm and was discharged. Returning home, he kept up with the war news and when the town of Raymond was threatened by Union forces, he organized local teenagers and already-discharged veterans for a 90 day enlistment, as a home guard. His group would be soon involved in the Battle of Raymond.

After the war ended, he was elected probate clerk of Hinds county. Being a lawyer, he afterwards served as probate judge until he felt called to preach. After his Baptist ordination to the ministry in 1868, he held a number of pastorates in the Central Baptist Association until the fall of 1873, when he was elected agent of the Lauderdale Orphans' Home, and afterwards superintendent. He operated a grist mill in order to get funds for the orphanage. He was in charge of this institution in 1875, when it was suspended.
(Photo: of Confederate Orphanage, about 1900; and children of General John Bell Hood, from the Confederate Orphans Home):
The War Between the States created a pint-sized nation of orphans. Hundreds of thousands of children in both the North and the South struggled to survive, half-starved, bedraggled and sick. Many did not survive. In East Mississippi alone, it was estimated there were 10,000 war orphans. The problem was so acute that the Confederate Orphans Home of Mississippi was established by the Mississippi Baptist State Convention in 1865, at Lauderdale Springs, outside of Meridian. In less than two years, the facility was home to over 200 orphans, and it remained in operation until 1878, when the last of its charges had been placed into homes.
In the spring of 1877, Rev. Hall accepted missionary work in the Columbus Baptist Association. Later he located at Crawford, Miss., and was pastor there and at Brooksville.

Shortly after this, his wife died and he was subsequently married to Miss Emma Lea, of Liberty, MS, a daughter of W. Z. Lea.

(Wilford Zachariah Lea was a private in the Amite County Defenders, Co. K, 33rd Mississippi Regiment, organized March 1862. Other Leas in the same regiment were all privates and all these records are available. H. C. Lea was killed in Franklin, TN, C. C. Lea was killed in Atlanta, Ga, Iverson G. Lea died in army, J. P. Lea was killed at Pine Mt. James E. Lea was also in this regiment.)







It was here in Brooksville, where Rev. Hall was pastor of the Baptist Church, that his first wife, Elizabeth Catherine Read died.
Children of Robert Nesbit Hall
and Elizabeth Catherine Read:

Robert N. Hall, Sheldon Leodson Hall, Mary L. Hall, Barry Benson Hall, Katie R. Hall. (All born in MS.)

Children of Robert Nesbit Hall
and Mary Lea:


Rosa Hall: born December 29, 1889; died December 18, 1974; Beulah Cemetery, Bolivar County, MS.
Fay Hall: born March 14, 1891, died April 17, 1926.
Robert N. Hall: born February 17, 1893.

Rev. Hall moved to Atlanta, Texas, in 1891, where he was pastor for about 3 years. He resigned this church to accept a call to Woodlawn, Texas, where he died October 2, 1894, internment following in the Woodlawn cemetery. While in Texas he displayed the same zeal and earnestness, which characterized his earlier life. Occasionally he wrote letters from his Western home to the Baptist Record, sending good cheer and greeting to his friends. He was a man of strong convictions and good preaching ability. Rev. Hall was moderator of the Association three years and clerk one year.
Marriage License of
Charles William "Savez" Read
and
Rosa G. Hall

Charles W. Read and Rosa Hall
Marriage License
from the Hinds County Courthouse,
Raymond, MS.
(Original color photographs taken in 2016, with details of the actual license he signed):

Notice Charles Read's initials written on the face of the stamp:
The Court House in Raymond, MS, built in 1857, where Charles Read registered for his marriage to Rosa Hall:
Name of Sculptor of monument on court house grounds, engraved on bottom:
An autographed photo of Savez Read
taken a few weeks after his wedding to Rosa.

Rozaltha (Rosa) G. Hall
first wife of Savez Read.
She died 11 years after their marriage of Yellow Fever.

An early picture of Rosa G. Hall (Read):

Rosa Hall Read is buried with their daughter Alice Nash Read, in the Biloxi, Louisiana Cemetery.
Both died from Yellow Fever:

A recently discovered photo of
"Savez" Read
in the Duke University archives. (A copy is in the Virginia State Archives, but is not the original).

From the Read family Bible:

Children of
Charles William "Savez" Read
and his first wife,
Rosa Hall:

1. Charles William Read, Jr.: born January 4, 1869, and lived only 18 months.
2. Roby Deavenport Read: born August 2, 1870, died 1924.
3. Alice Nash Read: born September 10, 1872, died November 8, 1878.
4. Louise Dornin Read (twin of Lamar): born September 27, 1875.
5. Lamar Fort Read (twin of Louise): died on December 4, 1877.
6. Mallory John Read: born February 28, 1878, died January 25, 1923.
and with his second wife, Nebraska Carter, whom he married on February 23, 1884:

1. May Elizabeth Read, born March 3, 1885, died in 1951.

Charles W. Read and Nebraska Carter
Marriage License,
issued in Meridian,
Lauderdale County, MS:

Nebraska Carter Read's death certificate:
Nebraska Carter Read death certificate PDF in high resolution:
Nebraska Carter was born July 13, 1854, Augusta, MS. Died, 1926, Los Angeles, CA, at her home, 528 North Santa Anna Ave. She and Charles Read had one daughter, May Elizabeth, born March 3, 1885, New Orleans. She had two sisters, C.E. and May Carter, Hattiesburg, MS, and a brother Asa Carter, Gulfport, MS.

Funeral services were held at the Fillbach chapel; conduced by Rev. Roy O. Youtz, pastor of the Christian Church.. Remains were cremated and sent to Meridian, MS, and placed beside the grave of her husband, Charles Read. There, in the Rose Hill Cemetery, a prayer service was conducted by Rev. Blanding Vaughan, pastor of South Side Baptist Church.

After the death of Charles Read, she married a Mr. May; then after his death, was granted a petition of June 20, 1911, to resume the name of Read. She is buried with Charles Read, in Rose Hill Cemetery, Meridian, MS.

Roby Deavenport Read
(Second Son of Charles and Rosa Read)
Roby Deavenport Read was born on August 2, 1870, in Algiers/New Orleans, Louisiana.
He died on May 13, 1924, in Alameda, California, at the age of 53.
He married Alice May Ingraham on January 1, 1898, in Martinez, California. (His children: Cora, born: October 21, 1898, died: 1983; Ingraham, born: September 2, 1902, died: 1905; Gracia, born: May 15, 1909, died: November 24, 1912; and Virginia, born: November 18, 1910, in Yokohama, Japan, died: 1950).
(Note the name correction: according to the Read family Bible, his middle name was Deavenport, not "Davenport." He was named after Lt. Francis M. Roby, whom Savez had met at the U.S. Navy Academy, and with whom he had served on the Webb, during the Civil War).

Roby D. Read served as a sailor, at age 20, on a steam ship:
Roby D. Read: on manifest list of passengers en route from Japan to San Francisco, CA:

Louise Dornin Read
(Second Daughter of
Charles "Savez" and Rosa Read):

Louise Dornin Read (Second Daughter of Charles and Rosa Read) stands with her half-sister, May Elizabeth Read, who never married (only daughter of Charles "Savez" Read and his second wife, Nebraska Carter):

Louise Dornin Read (L) and her half-sister
May Read (R)

Charles "Savez" Read
married Nebraska Carter
(who lived to be 91),
daughter of Asa Carter, Sr.,
of Meridian, MS, on February 23, 1884, in the First Baptist Church, Meridian, by the Rev. Joseph Woodruff Bozeman.
Bozeman was pastor in Meridian, 1879-1895. He previously attended the University of Virginia, and, after ordination, pastored Pine Street Baptist Church, Richmond, VA., then, the Baptist churches of Lexington and Aberdeen, MS. He served as Trustee of Mississippi College and Southern Baptist Theological Seminary, Louisville, KY. Rev. Bozeman is buried in the same Rose Hill Cemetery as "Savez" Read.

First Baptist Church, Meridian, MS, as it appears today:
Information about Nebraska Carter (Read) family:
Mallory J. Read

marriage license:

Mallory Read served in the
Spanish-American War

Mallory Read was a Master Mariner at the Engineering Department, U.S.A.C.

Grave of Mallory John Read, son of "Savez" Read.

Stone is inscribed with the wrong birth date.

He couldn't have been born in 1880: his mother Rosa Read died in August 1878, of Yellow Fever. Mallory was born February 28, 1878, and died January 25, 1923.
Mallory Read

death certificate:

This photo found online has the following identification: "L to R: Roby Read, his brother Mallory, his cousin John Hall, and unidentified child."

There seems to be a problem with the above identification. Consider the following information: Bettie and Robert Hall took in Charles "Savez" Read's children to look after, after Charles' wife Rosa died (aunt and uncle to the children). Mallory's two kids: their birth dates don't coincide with Charles' kids if the identification is to be believed. Roby was 8 years older than Charles' Mallory. Bettie and Robert Hall's child, Barry Benson Hall was 6 years old; same age as Charles' Mallory. John Hall was 6 months old when Mallory was 5 months old. It is thought that Mallory and Barry are in the carriage pictured. Which leaves Roby as the oldest boy at about 8 or 9, standing in the picture, right side. That would indicate the girl is Louise, who looks about 4. (My Read cousins are invited to contact me reference this interpretation: your thoughts?) -J.Hughes
Mary Louise Read

birth certificate:

Death Notice of Mallory's daughter,
Mary Louise:

Mary Louise Read

death certificate:

Roby Charles Read
birth certificate:

A Copy of the Letter written by
Charles W. Read,
resigning his regular Navy Commission, in order to join the Confederate Navy.
(It is said that when his services were offered and declined by the U.S. Navy, he went and had a personal audience with President Jefferson Davis, who offered him a commission in the Confederate States Navy.)

Maine's Hidden History: The Civil War Clash in Portland Harbor
(Source: The Maine Public Broadcasting Network)
(Picture above: Herb Adams looks out over Portland Harbor, where a little-known Civil War battle took place 150 years ago.)
Much attention is focused on the 150th anniversary of the battle of Gettysburg as it approaches. But there's a similar milestone for a much less well-known Civil War clash - and it took place in Portland Harbor. Unlike Gettysburg, this was a more or less bloodless affair, but if it wasn't for some good Yankee luck, things could have turned out a lot differently. Tom Porter talked to local historian Herb Adams, in this latest installment of our Maine's Hidden History series.
The man at the center of this drama was a swashbuckling Confederate Navy Lieutenant named Charles William Read.
On June 26, 1863 he sneaked into Casco Bay, intent on causing trouble.
A short walk from the parking lot of Southern Maine Community College leads to some overgrown ramparts. It's a good vantage point to survey Portland Harbor and the islands that overlook it: the scene of the northernmost naval engagement of the U.S. Civil War.
Transcript of PBS Radio Interview:
Tom Porter: "We are standing here on the site of Fort Preble - the remains of Fort Preble, which was originally built over 200 years ago, in 1808. But it was in 1863, in June, when Lt. Charles Read was incarcerated with the crew of the CSS Archer, for activities that had happened the previous day, here in Casco Bay. Herb Adams, what was Lt. Read doing in Casco Bay. What was the Confederate Navy doing here 150 years ago?
Herb Adams: "An absolute surprise is what he was doing, very cleverly disguised, could have been an extremely negative mark upon the northern efforts in the war. Today, you kind of look upon it as a raid that was worth of Gilbert and Sullivan, via Grant and Lee. But had it worked the way he had intended, he would be remembered as a second Cpt. Mowatt, a man who burned the city of Portland for the second time."
Charles Read has been described as a "Confederate Corsair." As a so-called commerce raider, his job, says Adams, was to wreak havoc up and down the coast. His mission was simple: "To sink as many ships - capture them, sink them, bomb them, burn them - as possible," Adams says. "And Read was given papers and permission to do that."
Tom Porter: "So he was seizing Yankee property, basically, for the Confederacy - it sounds a little bit piratical."
Herb Adams: "And the reason he escaped being caught as a pirate is because he had official papers allowed by a government in conflict with the United States, that government calling itself the Confederate States of America. Now it depends on your point of view, he could indeed still be seen as a pirate by anybody whose ships he captured - and he captured plenty."
"He captured, in fact, 22 ships in 20 days, says Adams, as he headed north. But his luck ran out when he tried to overtake the Caleb Cushing - a United States Revenue Cutter.
On the night of June 26, aboard a captured mackerel schooner renamed the Confederate Ship Archer, Read sailed into Portland Harbor. Relying on stealth more than firepower, he and his crew of 15 surprised sleeping crew members of the Cushing, tied them up, and prepared to depart.
His intention, says Adams, was to sail the vessel out into the bay, and bombard the city of Portland - but this wasn't to be.
"You know the gods that love gamblers dealt Read a very mixed hand," Adams says. "He had the vessel but the tide turned against him, the wind went down and he had no way to get that vessel out of this harbor except to put out boats on ropes and tow it away."
And this he proceeded to do. But Read was still only a few miles off Portland Head Light the next morning when dawn broke. The inhabitants of Portland were outraged that the vessel that was supposed to be defending the harbor had been taken from under their noses.
Their first thought was that the commander of the Cushing - a Captain Davenport from Georgia - had turned traitor and stolen his own boat. A sizeable posse was assembled, says Adams, and two steamships sailed out into the bay to intercept the Cushing.
Herb Adams: "If accounts are correct, 200 people piled aboard these things waving muskets and cutlasses and were armed by the city armory."
Tom Porter: "And that posse included regular soldiers based here at Fort Preble."
Herb Adams: "Absolutely true - they came puffing aboard with two brass howitzers from Fort Preble, the 17th United States regulars. They were joined by the 7th Maine volunteers, with their own two cannon, and their brass band from South Portland."
Tom Porter: "They took a brass band along?"
Herb Adams: "Well, of course, one must have music to do these things."
Shots were exchanged between the Cushing and her pursuers, but little harm was done. Seeing he was outgunned, Lt. Read decided to surrender - but not before he scuttled the Caleb Cushing, blowing it up in Casco Bay, in clear view of the Portland residents who had taken to their rooftops to witness the battle.
Only when Read surrendered did the Portland authorities discover the true identity of their tormentor. By this point Charles Read had become something of a celebrity - so much so, says Adams, that his presence as a prisoner at Fort Preble proved too distracting, and he was moved to Boston.
"It's easy for us to smile about it now, and I certainly have, but his designs were absolutely serious," Adams says. "And had he succeeded this would have been considered one of the great calamities of the Civil War."
Audio interview, PBS Radio:
This is a picture of "Savez" Read's knife, which was confiscated upon his capture, after his raid on Portland, Maine. It is in a Portland, Maine museum:
"Tramp, Tramp, Tramp"
(Source: The Civil War Trust)
Composed by George Root in 1863, this piece struck a chord in the heart of every prisoner or war. In Andersonville, rumors that Union troops were on their way to liberate the prisoners circulated constantly. Hope of liberation, of escape, release, or prisoner exchange was often the only thing that stood between prisoners and total despair.
I found the following original Newspaper article, written by Charles Edgeworth Jones, tucked inside a copy of "Register of Commissioned and Warrent Officers of the Navy of the Confederate States."

Charles Read's name appears in the article, "Additional List of Officers Who Joined Southern Navy," first paragraph of listing:
Date Of Present Commission: 8th Feb 1862 (left off of above picture)
Letter from Savez Read to
President Andrew Johnson,
June 21, 1865:

The "Clarion Ledger" Jackson, Mississippi,

October 17, 1889,

announces the serious illness of "Savez" Read:
Information about Dr. Rice who treated "Savez" Read, at his home, where he died:

In 1863, Dr. Rice was commissioned a surgeon in the Confederate States Army. He was post surgeon at Washington, Georgia at the time of surrender in 1865. It was as a surgeon that Dr. Rice excelled. His experience and knowledge of hermetically sealed wounds-gunshot, fractured, lacerated or contuse and especially in gunshot wounds of the lungs and chest, was stellar. In 1889, when the Confederate Veterans was organized, Dr. Rice was unanimously elected Surgeon General of Mississippi.(The Biloxi Herald, April 3, 1897, p. 8).
As an author and inventor, Dr. Rice contributed to the medical literature with his articles, 'Resuscitation from Death by Chloroform', 'Ovariotomy', and others. His inventions were: a tourniquet for field service, which was adopted by many of the surgeons of the Confederate service; a gag to be used on insane persons during the introduction of the stomach pump; and a speculum for operating in vesico-vaginal cases. (The Biloxi Herald, April 3, 1897, p. 8).

A detailed biography of Dr. Rice follows:

Dr. C.A. Rice had this unusual article published in the New York Medical Times:
The eulogy for "Savez" Read
was given at the First Baptist Church, Meridian, MS,
by the famous lawyer,
William Harris Hardy.

William H. Hardy was a former Confederate Army officer, who had recently engineered construction of the New Orleans and North East Railroad from New Orleans to Meridian.
First Baptist Church, Meridian, MS., photo taken about 1906.
From the Sunday edition,
January 26, 1890, Page 2, (on two columns)
"Times-Picayune" (New Orleans, LA.):

The Wednesday, January 29, 1890 edition of "The Times-Picayune" (New Orleans, Louisiana), announced the replacement of "Savez" Read as harbormaster, upon his death, with William Wallace Hunter:
It is interesting to note that Hunter was a contemporary of Read's, and both had served in the Confederate Navy. Born in 1803, he served as Commodore aboard the CSS Gaines. He was from the "Old Navy," and, unlike "Savez" Read, more of an administrator than a warrior. Early in the war, he commanded a little naval force at Galveston, Texas, where he infuriated Gen. John B. Magruder with his refusal to get the navy involved in winning the port back from the Yankees. He would die June 29, 1892.
William Wallace Hunter

(a portrait from the book,
"The Davis Memorial Volume," (1890)
by J.William Jones)

Original entrance to Cemetery where "Savez" Read
is buried:
This historic cemetery contains the monuments of
Meridian founders John Ball and Lewis Ragsdale,
the graves of Emil and Kelly Mitchell,
the King and Queen of the Gypsies, a mound that
contains the remains of the confederate dead and
the grave of Lt. Charles W. Read who is regarded as
the John Paul Jones of the Confederacy.
Short film about the Cemetery and "Savez" Read:

Joseph Hughes lays flowers at the grave of his
Great Great Uncle,
Charles W. Read

Listing of those Confederate Soldiers buried in the mound with
Charles and Nebraska Read:

Sign seen, as you leave the Confederate burial mound. My father, Rev. Frank Hughes, Jr., used these words at the close of every funeral service he conducted at a graveside:
Henry Clay Sharkey

was a son of William Lewis Sharkey, Governor of Mississippi, and was a friend of "Savez" Read, Joseph Read, and their family:

Charles "Savez" Read: more information
The following letters between the editor of the Hinds County Gazette, Raymond, MS, newspaper, written in 1904, from "Savez" Read's Cousin, William M. Dotson, Sr., who inquired about "Savez" Read. Raymond was the location of the Oak Tree Hotel, where "Savez" met his first wife, and where Dr. C.A. Rice stayed. The letter with the reply by the editor follows:
Original oil painting by Herb Mott with this note above the painting seen below: "August 6, 1862: Helpless and aground, "ARKANSAS" is scuttled and abandoned by her crew after her engines failed as she prepared to engage "USS ESSEX" in battle above Baton Rouge, LA."
While still less than a hundred years old in 1861, the nation stood on the brink of catastrophic civil war as states in the lower south followed South Carolina in seceding from the Union. These dire times confronted officers of Southern origin in the country's military service with an agonizing decision whether to remain under the "Old Flag" or leave and follow their section. Local, state and family ties ran very deep. Men of the highest principles from young midshipmen at the Naval Academy to the most senior officers who had devoted their lives to the Navy---Raphael Semmes, Josiah Tarnall, Matthew Fontaine Maury, for example, resigned their commissions to cast their lot with the Confederacy.
In this unique and interesting study, which includes information about Charles "Savez" Read, Dr. William S. Dudley of the Naval Historical Center has examined in depth how President Lincoln, Secretary of the Navy Gideon Welles, and the Navy Department reacted to and handled the almost 400 Navy and Marine Corps officers who resigned to "Go South." The author has included a comprehensive appendix listing the name of each officer by rank. The Naval Historical Foundation is deeply indebted to Dr. Dudley for making the results of his invaluable research available to the Foundation members.
J.L. HOLLOWAY, III
Admiral, USN (Ret.)
(Webmaster's note: The Naval Historical Center has gratefully acknowledged Dr. William S. Dudley and the Naval Historical Foundation for their support and encouragement in posting this online edition, in the public domain):
After the War Between the States, Savez Read often traveled on steamships out of New Orleans. Picture on left is of the S.S. City of Mexico (photo taken in 1905); owned and operated by the Mexican-American Steamship Company.
Savez Read's name is on the Manifest of this ship, dated July 19, 1875, in the pdf file below. He is listed as "Charles W. Read" on the second line:

Savez Read commanded the 915 ton Steamer,
the S.S. City of Dallas, for 7 Years, out of New Orleans, pictured above.
It was owned by the Morgan Line.

From the "The Ouachita Telegraph," Monroe, LA.

October 23, 1869:
Entire Books or books with a chapter,
about Savez Read:

Jimmy Morgan, close friend of Savez Read, who wrote the book: "Recollections of a Rebel Reefer." It includes interesting highlights of Read's adventures. (See image of book below):
Jimmy Morgan's sister kept a diary about the Civil War, which is now available in print along with more information written by her brother:
This is the story of Captain John N. Maffitt of the Confederate Navy, and includes many pages of information about his interaction with, and the exploits of "Savez" Read.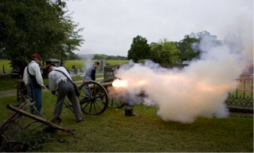 Genealogy Research
has always been problematic at best, especially when the surname of the individual is misspelled.

An excellent letter to the editor of the
Macon Telegraph Newspaper, July 17, 1863, illustrates precisely why it is difficult in locating information on the Read family:

Here is another example of the newspaper press misspelling "Savez" Read's name:
From "The Louisiana Democrat," (Alexandria, La.)

December 11, 1867:
For many years after the War Between the States, the name of Charles "Savez" Read would be remembered in many, many newspaper articles, such as this one that follows:

Here is the full 6-page article, in PDF format:
In honor of the veterans of the Confederate States Navy assembled in Washington for the Confederate Reunion, Mr. Charles W. Stewart, Superintendent of Naval Records of the Navy Department, and compiler of the "Official Records of the Union and Confederate Navies," wrote this historical sketch which appeared in a June issue of "Sea Power," the official magazine of the Navy League of the United States. (I apologize for it's reproduction in small print, as it appeared on a full page, and you may need a magnifying glass to read it.)
Years later, the career of "Savez" Read would be discussed in groups. Here, in October 24, 1974, from the Mobile Register (Mobile, Alabama), we learn that the United Daughters of the Confederacy, discussed his career:
"Savez" Read was also the subject for a presentation by the Winnie Davis Chapter of the Children of the Confederacy: